(12/10/15)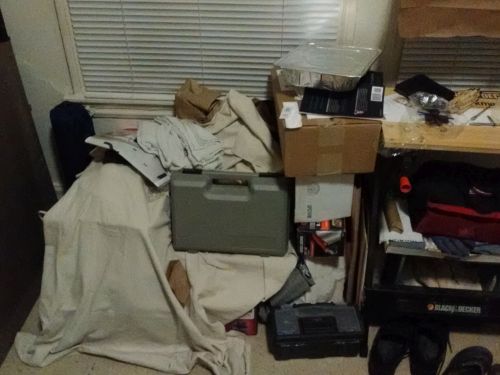 The pile is what was left after the bed was swapped for the camp cot. I thought I could work around the inconvenience but it was a real headache. With the holidays now upon us, a sale provided the resin storage shelves seen below, and the pile is now organized with room to spare, and my studio is running much smoother.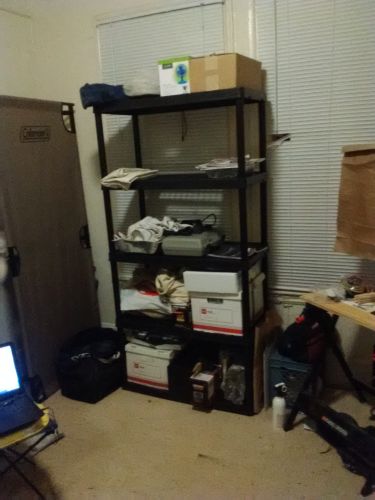 That's great, 'cause I got two big projects to do this weekend - Bi-Metal and a re-do of the Large Casting project...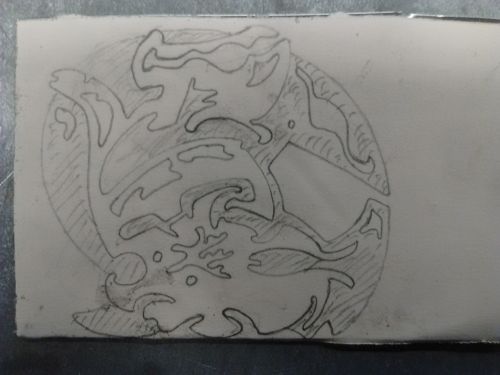 The Bi-Metal Project is basically casting one metal (in my case, Sterling Silver) onto another (Stainless Steel) with the option of also casting a stone 'in place.' I attempted this with a Cubic Zirconium...
First I came up with an abstract design...
Then I used a jewelry saw to cut out the steel pattern...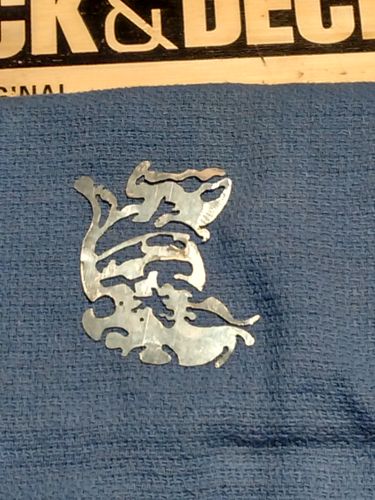 Because I didn't have any self-stick blank labels to use, I improvised with spray adhesive which I had to slowly peel off to prevent bending the delicate steel...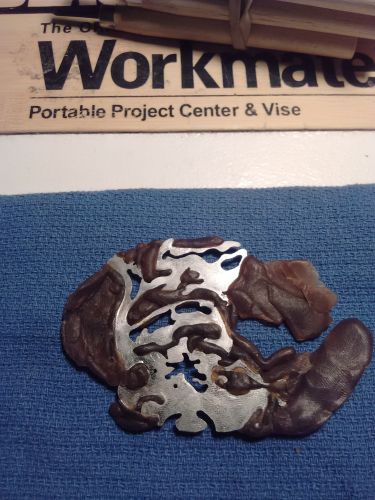 Here semi-firm brown casting wax is added to the steel...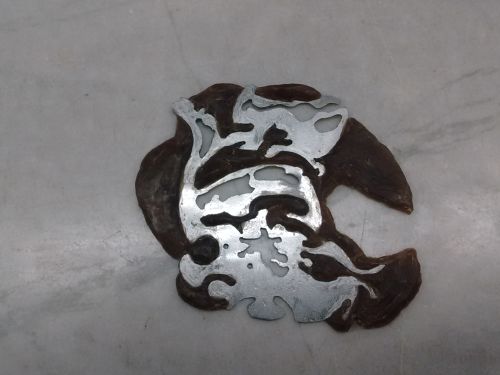 The wax is tightened up a bit, but left largely unfinished, Usually you'd do the opposite, but the steel is so thin it wouldn't bear handling, which manifested during the spruing part...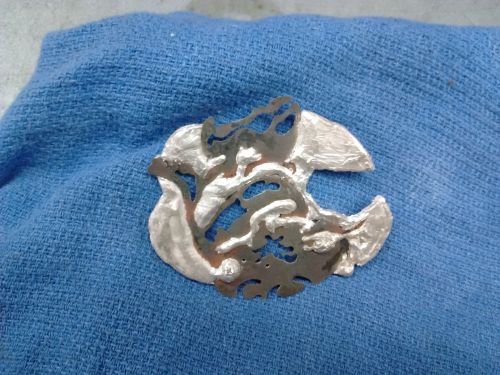 This is the result from casting day, which was our last day to cast. The steel ain't shiny, and in fact it warped a bit somewhere in the process, but the silver's holding it just fine. It's easier to see the stone-like quality of the silver, and what has to be transformed...