(11/09/17)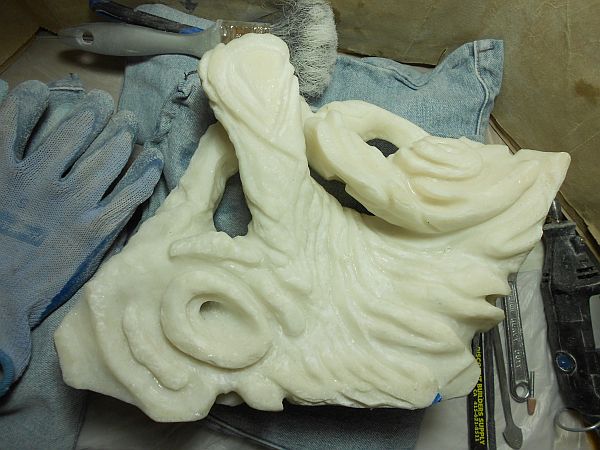 I've been deep in the podcast for the past month and didn't work on the stone at all for almost a week until a couple days ago. So far I'm at least a year into this piece and not sure I'll be finished with it by New Year's. Anyway, I put in a few hours on it this week and today I cleaned the Matchbox Studio of all the marble dust still lingering, and washed the stone for latest pictures...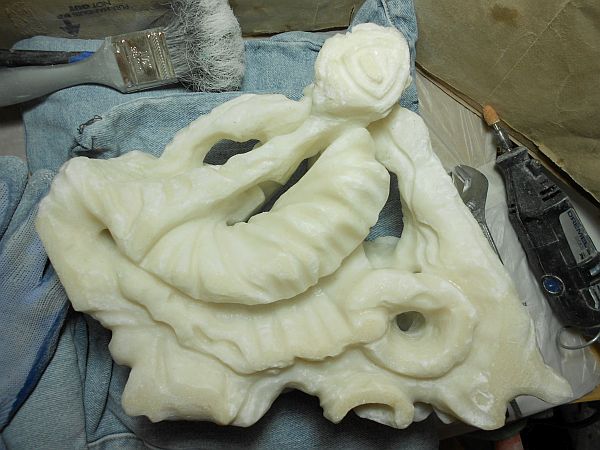 It may not look it, but there are many small scattered refinements all over to get everything past the chisel/dremel stage...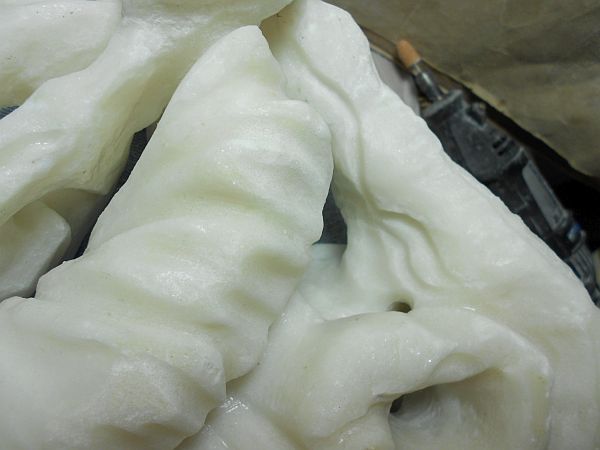 The inside areas addressed by a larger dremel bit to get at the remaining chisel-marked features...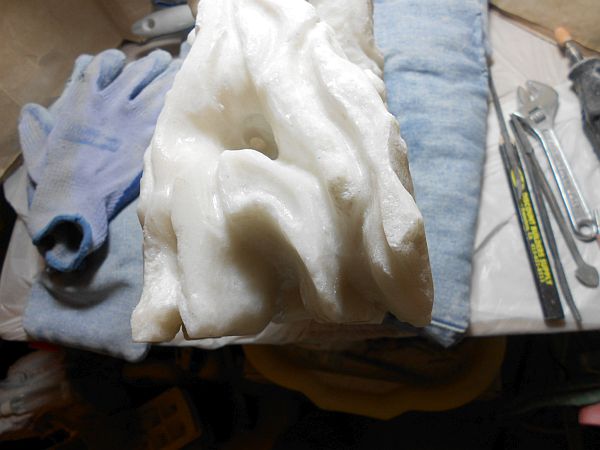 The front flying elements are coming along, but I'm not gonna finish this part just yet while while it still has to bear weight propped on the sandbags as I work on the back...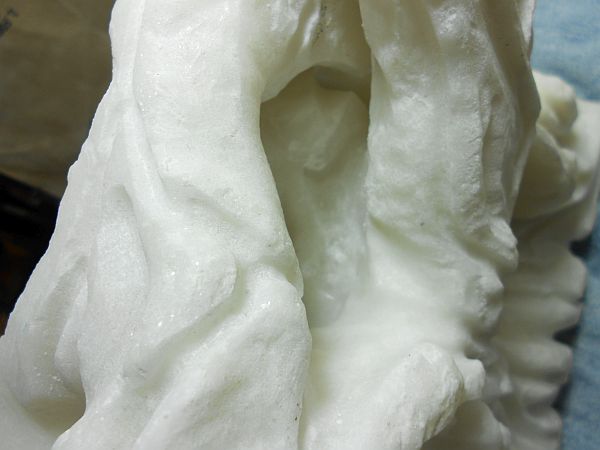 The deep interior elements are the last part with chisel marks; I'll have to switch from the dremel to the skinny flexshaft tool to get in there...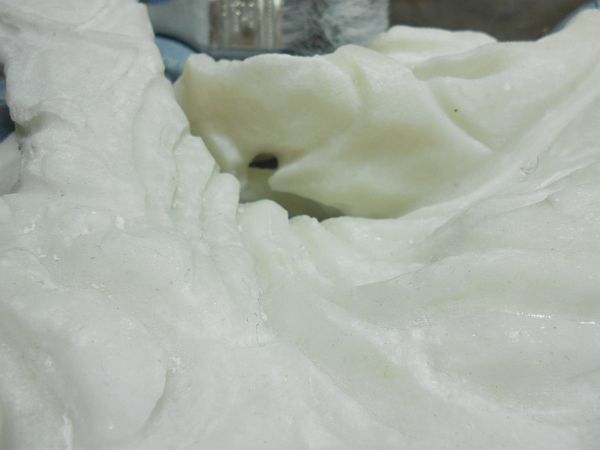 The underside elements are coming clear...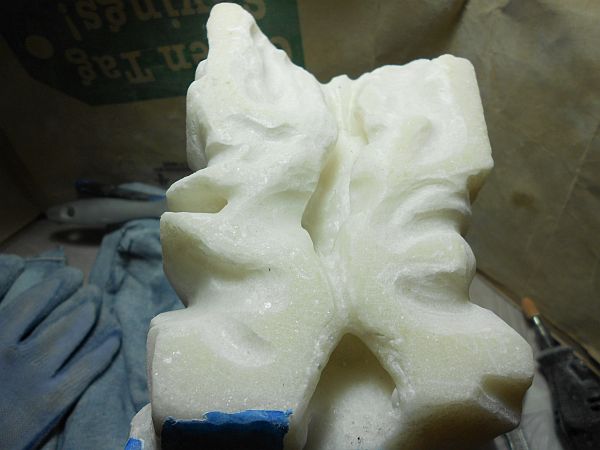 The plane of the back is still too uniform, but the undulations are helping...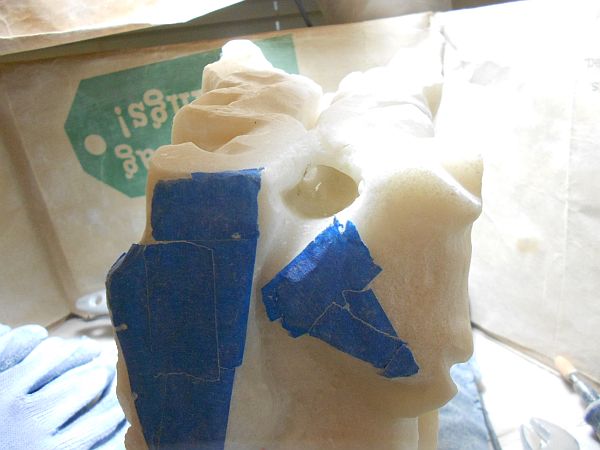 the plane's flatness is still apparent from this angle, but the cavern is coming along...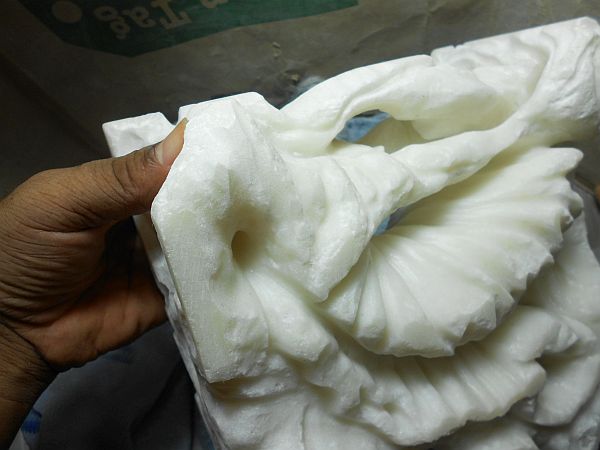 ...This back corner is the last external raw chiseled area, but I have an idea for further contouring. The flat plane is even more painfully obvious...