(01/31/16 - 02/1/16)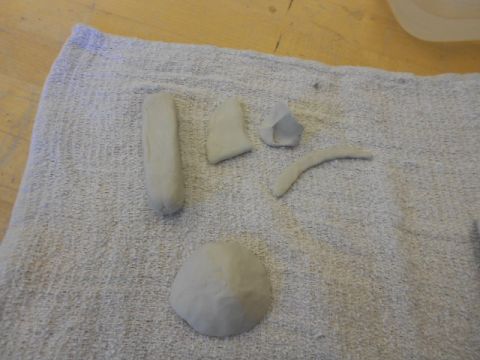 The first project with the clay (an Italian paper-based air dry clay [ADC] named Das) has taken four days to build the parts up to a carving and shaping state. The thing I like about ADC is the long working time (translated: longer drying time, and during all this rain too...) But, once the base elements are firm enough, the added layers dry much faster.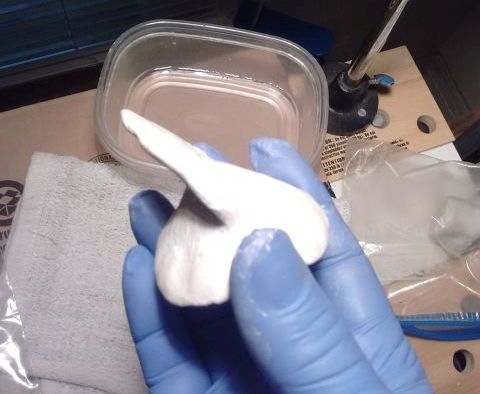 These two smaller elements took three layers to be joined to this point, and a fourth has since gone on...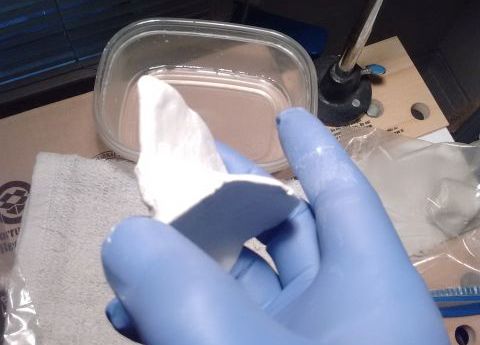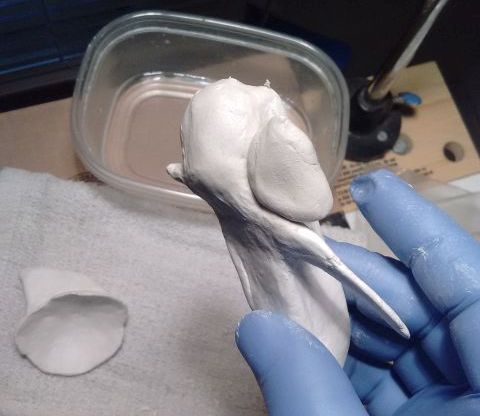 This larger element is, of course, what took longer to fully dry. This is in the middle of the fourth round of adding ADC here. The wooden clay tool is used to spread a tiny drop of water around the area receiving some new clay, then it and finger pinches helps compact and shape the addition..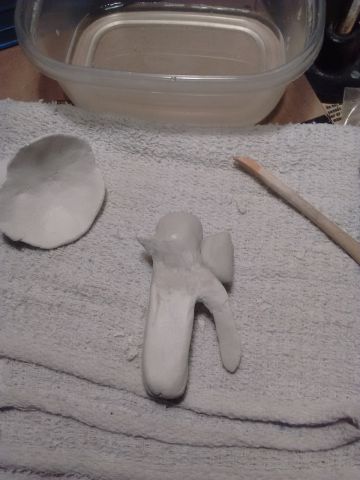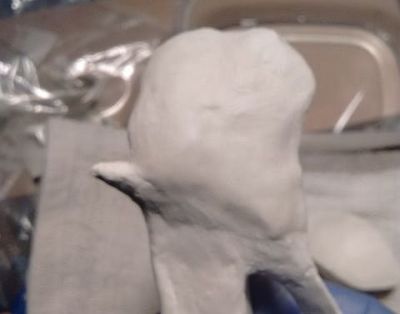 This bigger chunk I made freehand, without any armature inside, so I can carve deep into the core or even through it, if needed.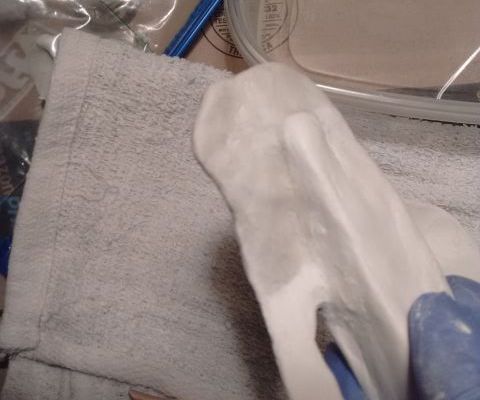 The end product is intended to be a bronze casting with the title "Avatar Trainee," An abstract take on a mythological hero icon. Next step is to work out a design to carve and decide what changes to make in the second ADC project...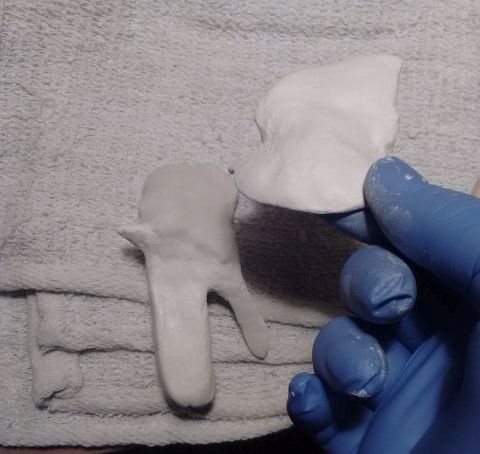 (02/2/16)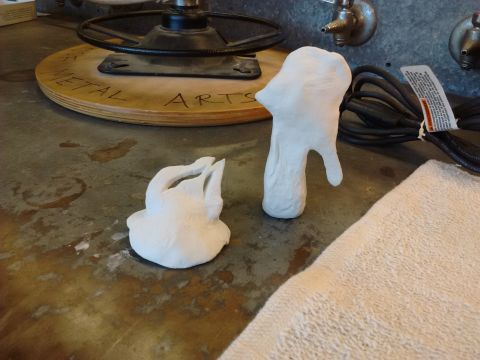 Today I worked on the ADC in Casting class, finishing up the initial round of carving the smaller piece that I began in yesterday's Sculpture class. That much was done manually, but today the big piece gets attacked...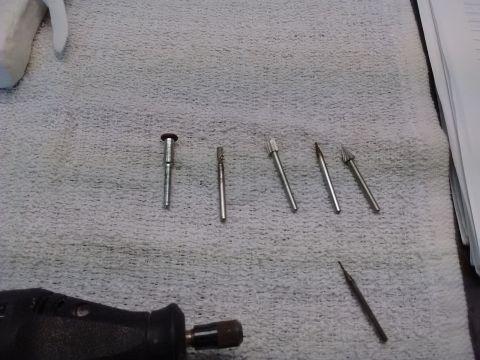 I used the dremel to carve some random designs into and through the ADC. I will almost certainly have to rely on power tools to get all three stones sculpted in time, so practicing on a small scale was fun, but 2 1/2 hours went by in a flash. Below is the big piece after its initial round of carving.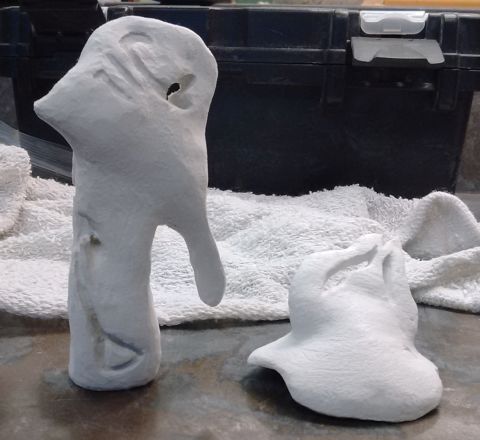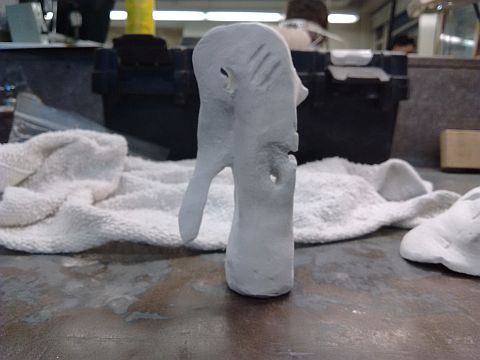 (02/4/16)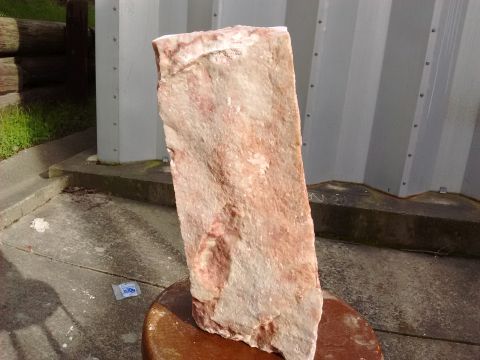 Yesterday in Sculpture I touched up the large ADC piece and added more clay, then the sun broke through the clouds and I broke to get the red stone...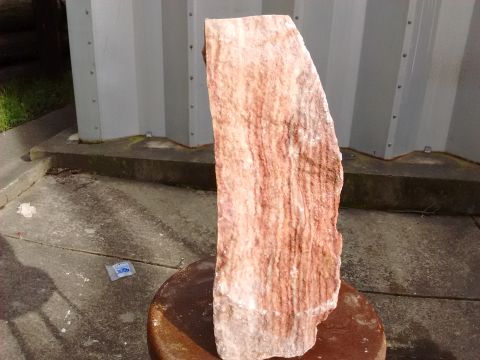 I got a little water and a nylon brush to wash the raspberry pyrophyllite and get a good look at it in natural light.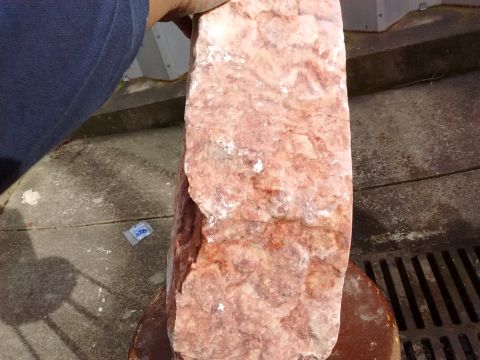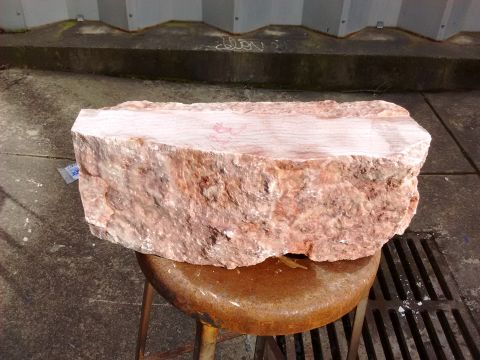 There are a number of directions I could take with the stone, but it'll be something sensuous, to match the beautiful color...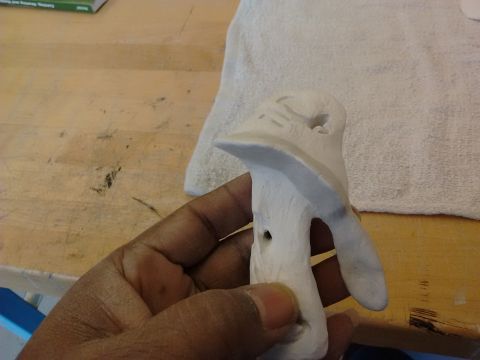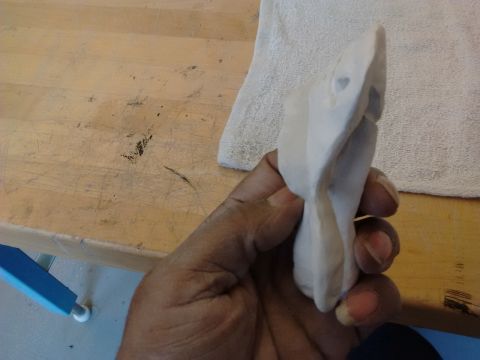 Checking the stone took about 20 min.; it took over an hour just for the newest added bits to look this dry, but it's still delicate. I'll finish up in Casting today...
(02/5/16)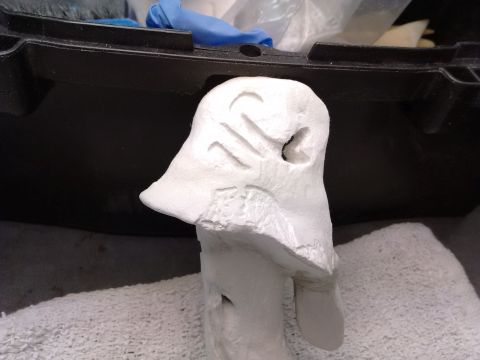 Ok, yesterday's Casting class began well enough, till I was too focused on carving and the extended piece snapped...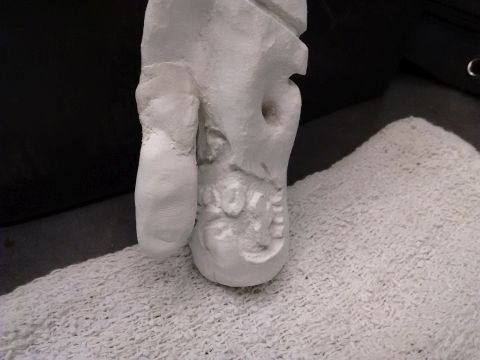 I patched it a little, after finishing up the carving, but I didn't discover till today that it didn't take, try again...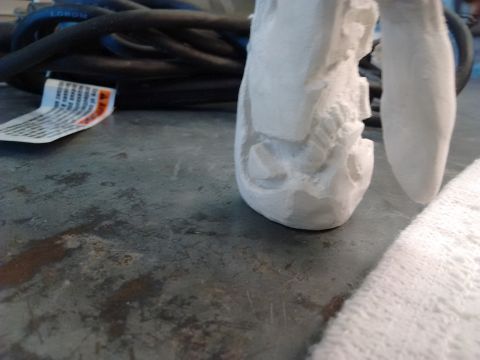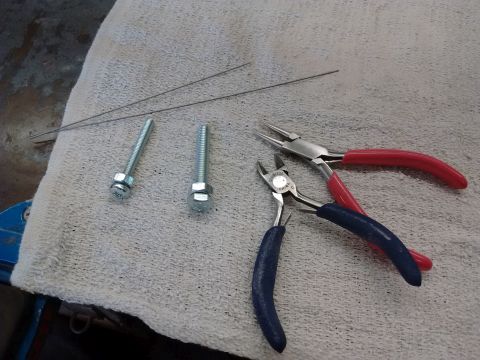 Time to begin the second ADC project, one that will have an armature. The point here is to make copies of a figure by hand, so I'm gonna make them all at once...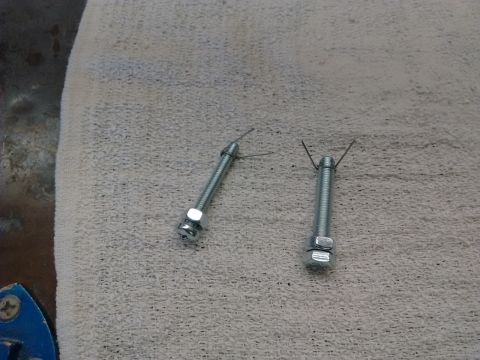 These will be four imitation chess pieces (this project is 'Three Kings.') A bit of wire and you have the skeleton for a crown shape, etc...
We wrapped up class a bit early to go check out a new exhibit at the campus gallery...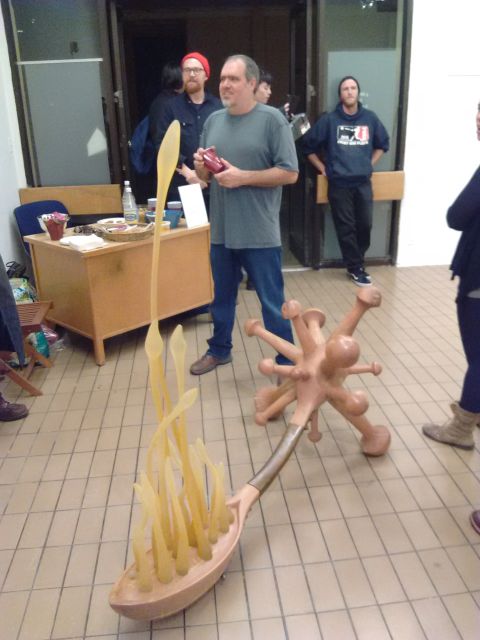 The artist is Adon S. Valenziano, who currently lives and works down the coast in Santa Cruz, and makes works of cast bronze, carved wood and blown glass. I asked him a few questions about the process of forming the hot flowing glass into those shapes. Cool guy...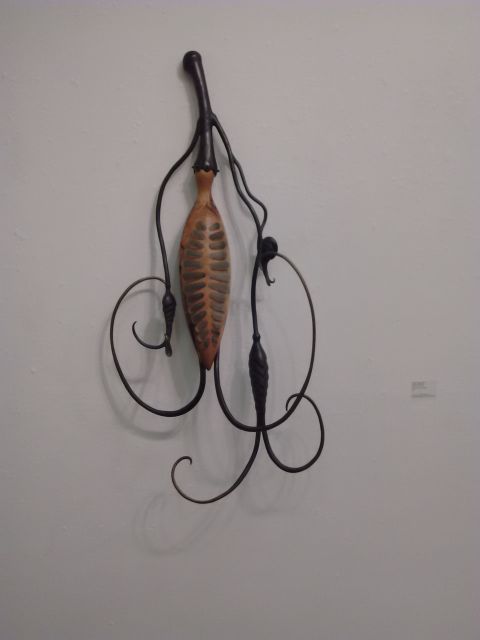 From Artist Statement: "I draw much of my sculptural vocabulary from the forms found in nature: plants, animals, insects, seedpods, pollen grains, fungi, bones and the human figure."