(12/27/21)
This being the last show under the current format and name, I lay out the format for the new show Magnetofunky: Walkabout...
The second segment closes out in the bike lab with the roller duffel resolving my issues with handling the bikepacking gear when I have to make a pitstop at a store or gas station restroom...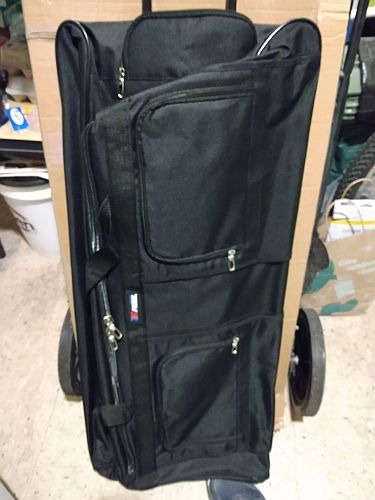 Five days after the stated delivery date, the roller duffel arrived folded up in a narrow box. The material feels thin, so it probably won't take rough handling or being stuffed with heavy items...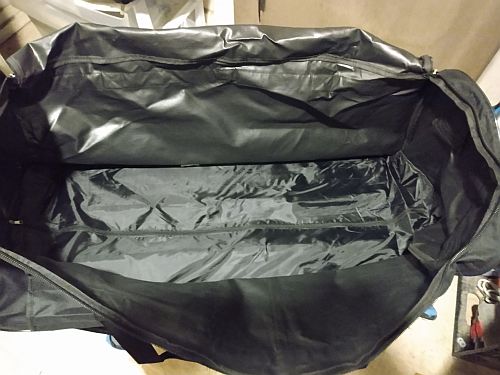 A short arm inspection of the inside confirms that it should easily fit the intended items for it - camp table and chair, tarp tent bags, handlebar harness, trunk bag, folded solar panel. The big tentpole is just over 36 inches, so I shouldn't force it...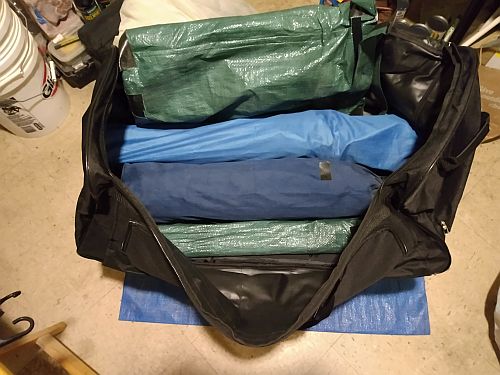 I put the camp table (mockup), chair, short tent pole and studio bag into the duffle to size it...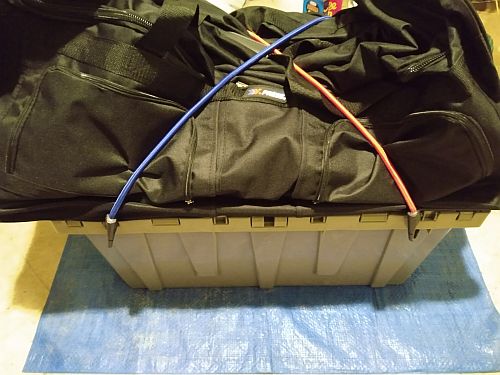 The duffel and storage container in travel mode with a pair of 24 inch bungees. It's snug, but another bungee lengthwise wouldn't hurt...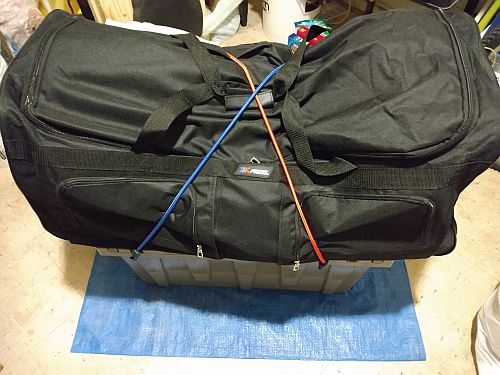 After I stuffed the two tarp bags and handle harness into the duffel, the trunk bag with panniers stuffed with mock loads would only fit in the upper area with the third 1 liter bottle removed and placed separately. The duffel isn't overstuffed and didn't feel like more than 20 lbs, so it won't crush the roller wheels. There's enough room for the folded solar panel...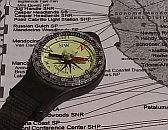 The new 'Itinerary' segment will cover all things in a speculatively navigational fashion...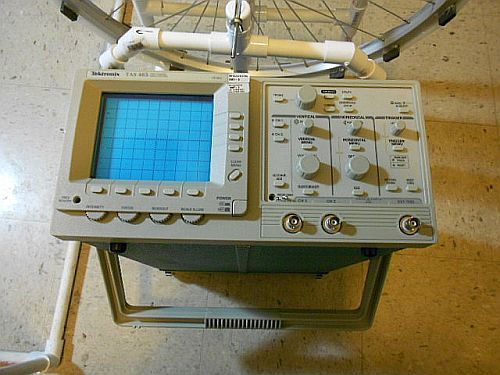 The analog oscillator I bought almost exactly three years ago became a Xmas present to a guy who was stoked to get it to use with his musical instruments. Cool...
Youtube channel for Lab Notes Vids