(12/06/16)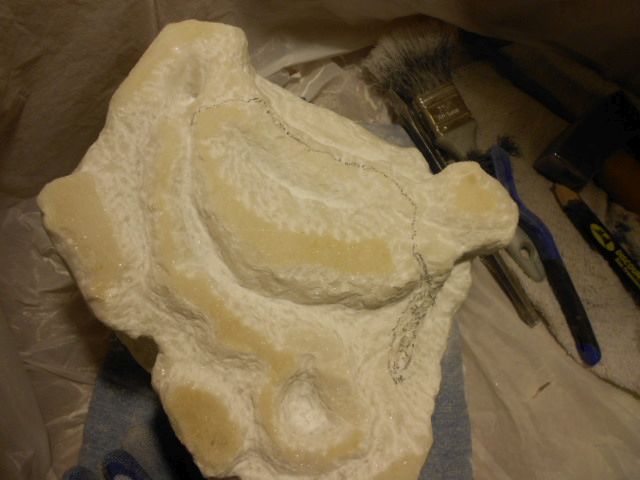 So, I'm about at the limits of the point chisel on the marble, just this blocking on the end...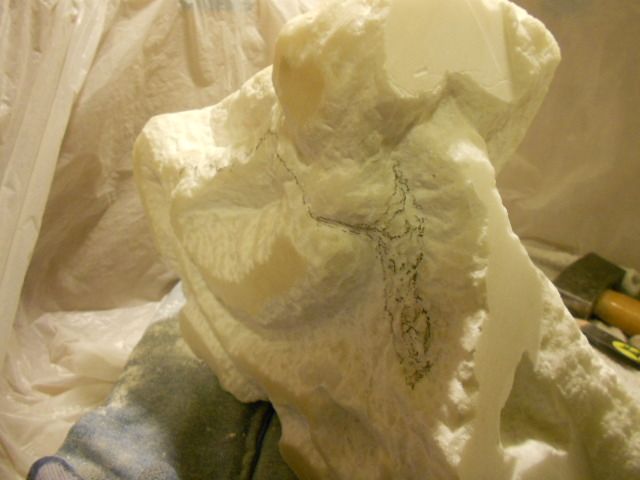 A small detail off the new negative space...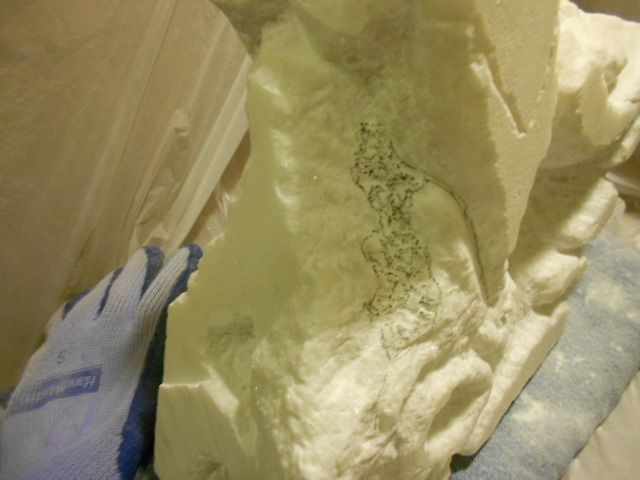 ...and the corresponding opening.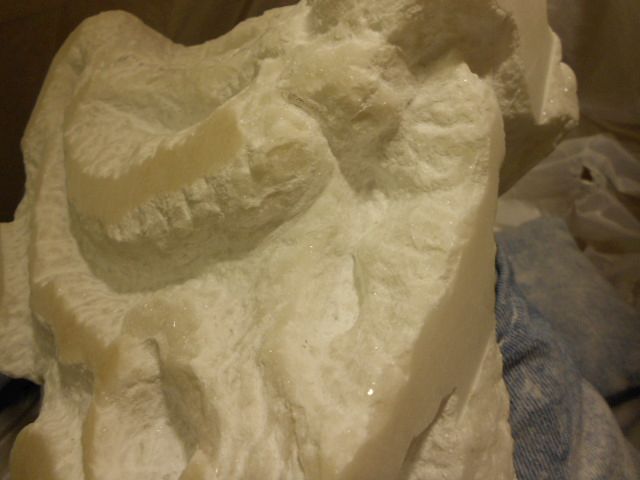 After a half hour, the element is blocked...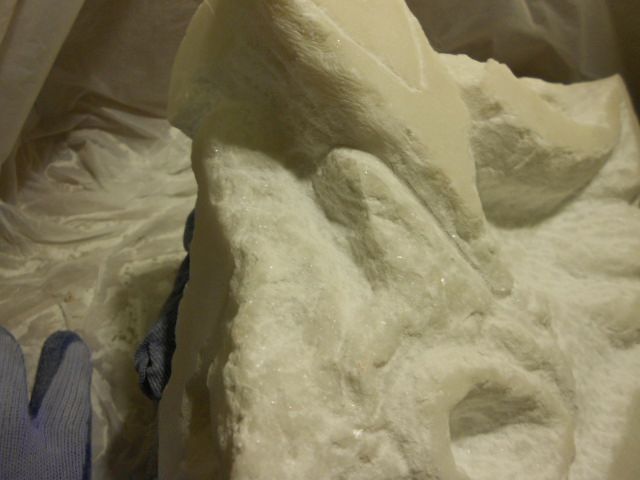 The other side doesn't look as deep, but this little area looks prime to lose something off a stray hammer blow...
This much was done on Sunday, so now I'm gonna prep for the next step - going to a full time fully deployed cube to put power tools to all three stones. I don't expect to finish each one before Jan., but two would be cool...
(12/08/16)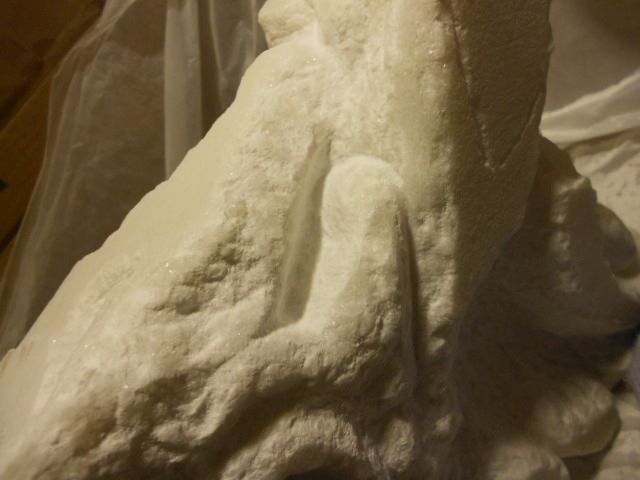 Ref. shots for adding some definition to these elements. I have to keep the radio off the news and on jazz now while working...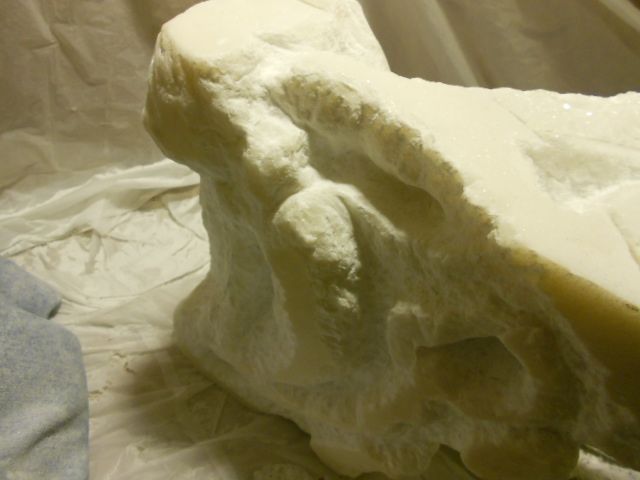 More ref...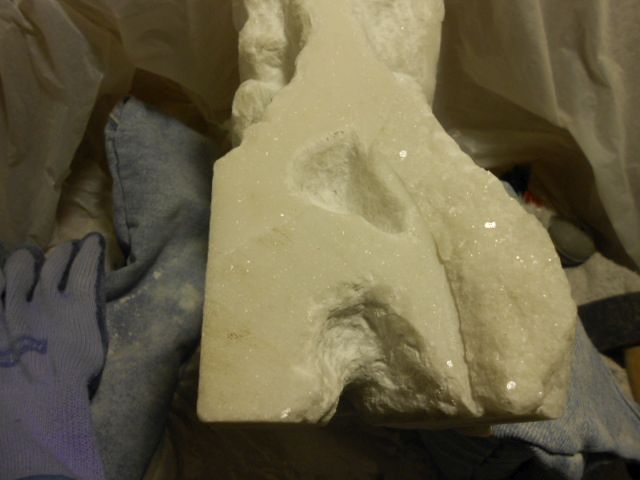 More ref...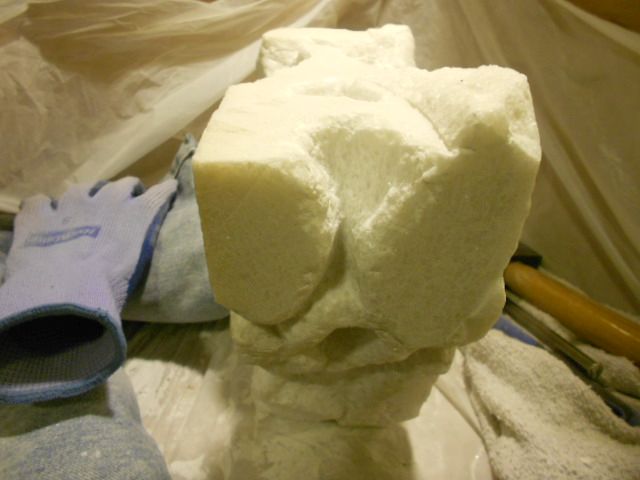 The flying feet are pretty much blocked out...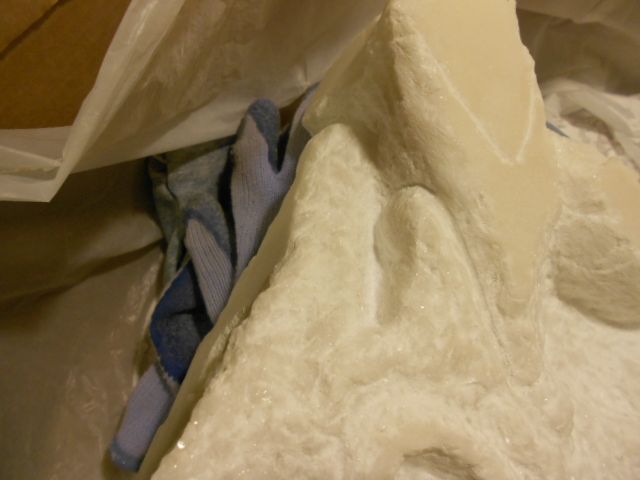 The elements here got too narrow for the point, cool...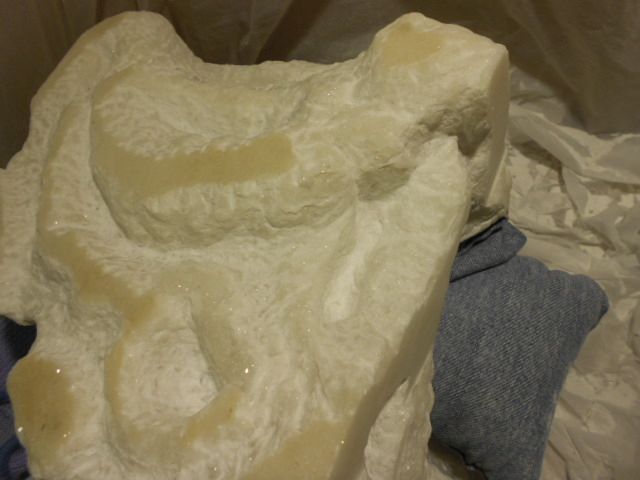 From this ref. view the element on the end runs up and through the crossing arch and rides along the top...
Right around the 15th is where I slowed down on the stone to concentrate on the new podzine for airing in January. I didn't stop working, just haven't taken many pics lately. These are leftover reference shots...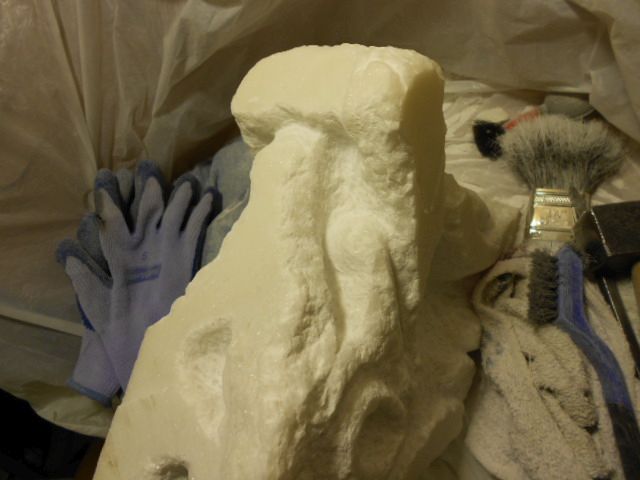 The front element freed up a bit with a dremel...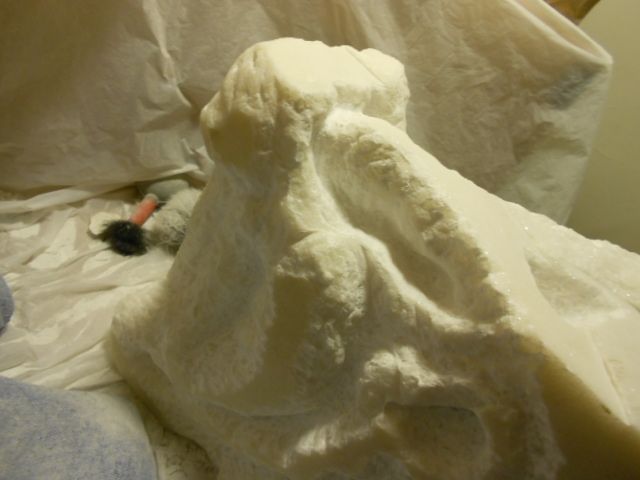 And on this side...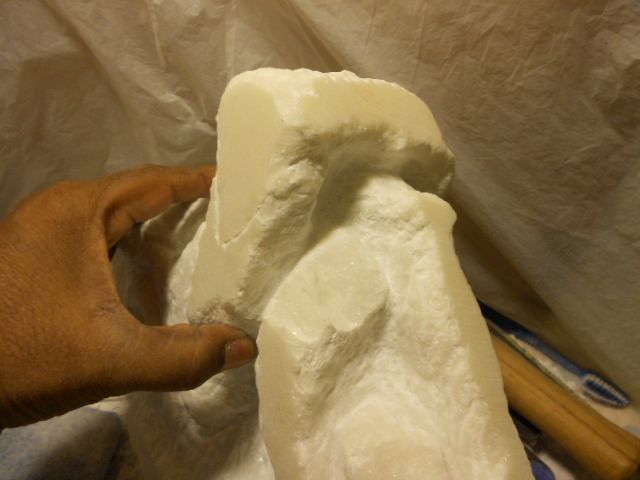 More ref...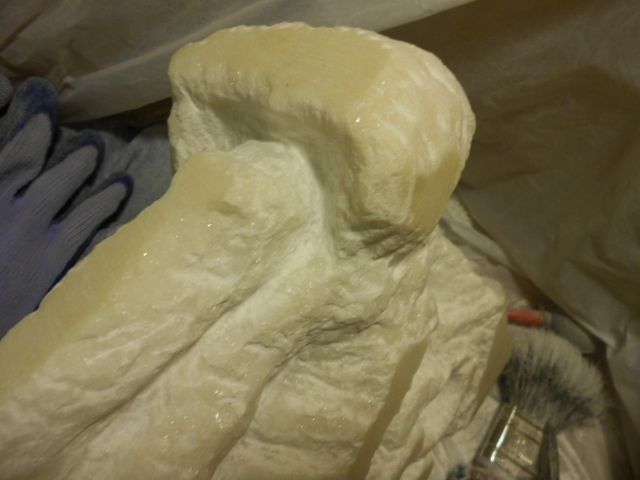 At this point it's pretty much restricted to power tools and having to slow down the work because the risk of losing major elements rises from here...