(11/18/22)
I had it all planned - get a new bike seat and camp chair, have my eye doctor 's consultation, then I'd have a week and a half to wait for a couple dry sunny days to get in a ride down to Pacifica State Beach....
Then Murphy's Law struck. No scout ride, no lunch break at the beach...
at the very least, I got a few things done as I lost a week of gorgeous weather...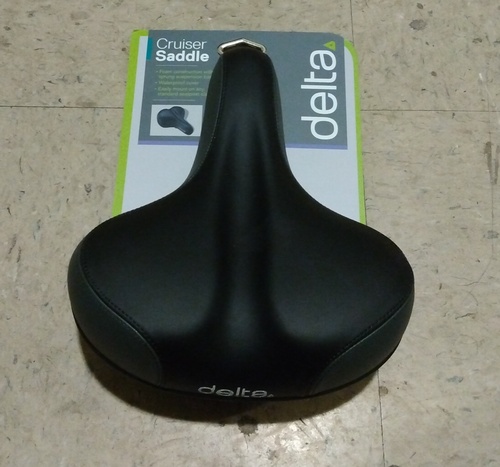 A - At the REI Co op, I found only one of the three bike saddles on my short list, the Delta Cruiser comfort saddle, roughly 9" L x 8" W, $40. Because I'm an REI member, I have a year to check it out and return and exchange it if it doesn't work out...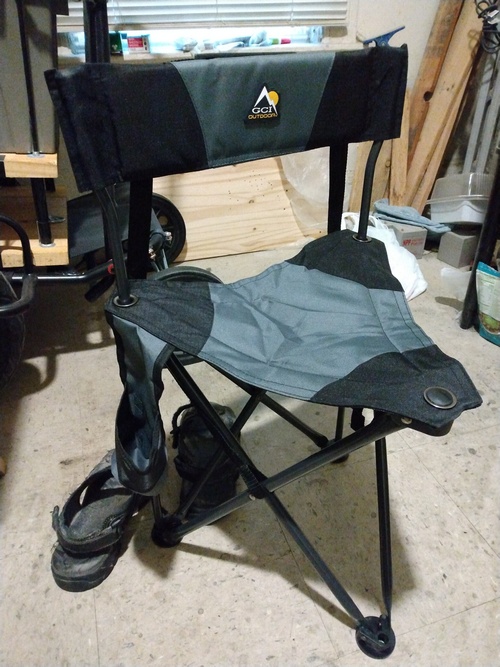 Instead of taking the long slog out to the Big 5, I picked out a compact camp chair at the REI - the GCI Outdoor Quik-E-Seat, also $40. It's essentially a camp stool with a padded seat and backrest, but feels solid and has a 250 lb capacity, with no bad customer reviews. The beverage holder and shoulder strap are fine, but it doesn't have a carry case...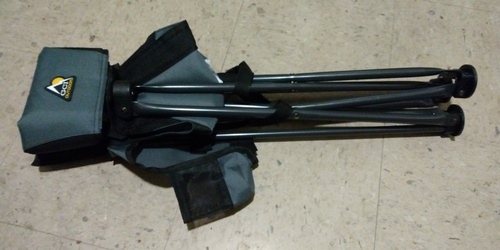 Closed length is about 27", weight about 4.5 lb. I have enough of the black and silver tarp left to make a bag for it...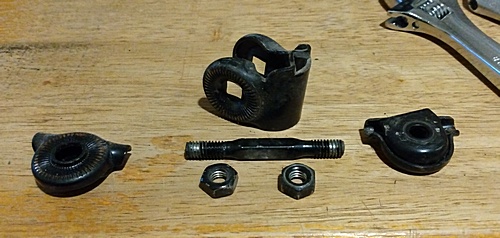 I removed the guts seat clamp to swap saddles and measure the bolt for a locking replacement. It's 70 mm L x 6 mm W (2.75 in x 1/4 in). BTW, the seat post bolt is 40 mm (1.5 in) x either 4 or 5 mm, measured in place. Now I know what size Allen head bolts to get...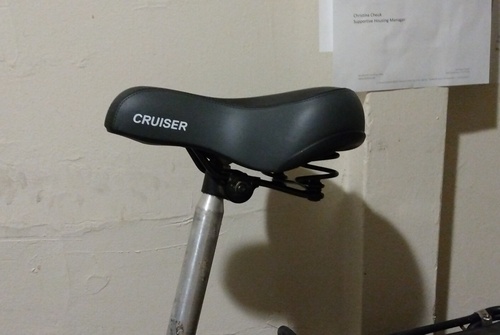 I installed the new saddle, and while adjusting it a few days later Murphy's Law struck...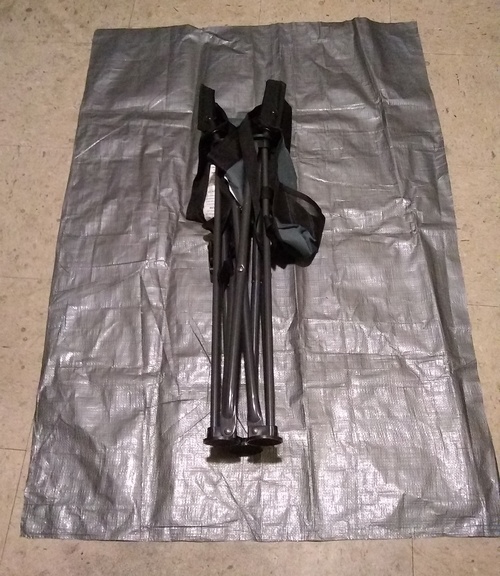 Meanwhile, I cut out a blank for the camp chair from the last large bit of tarp...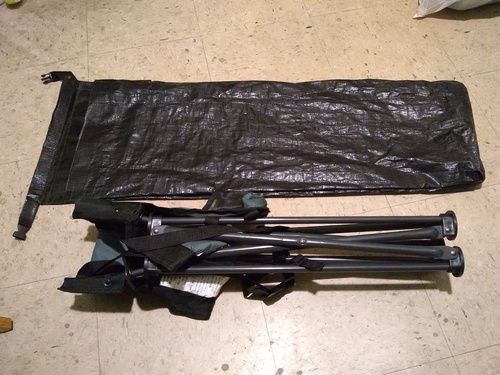 An hour later I finished the bag...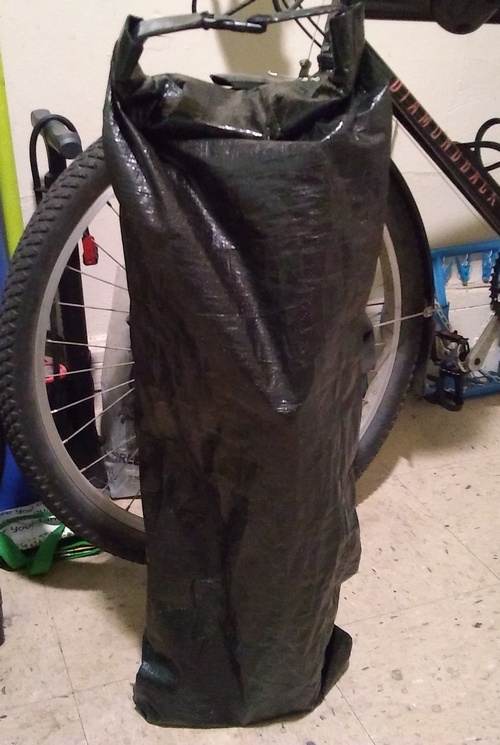 The camp chair is too big to fit in the other harness bag, and here it shows...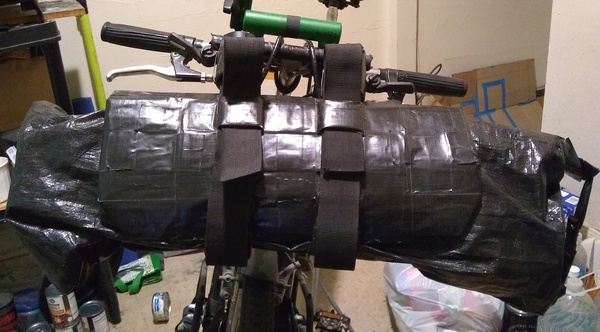 The compact chair in the handlebar harness shows that a regular camp chair with a higher back would be unwieldy...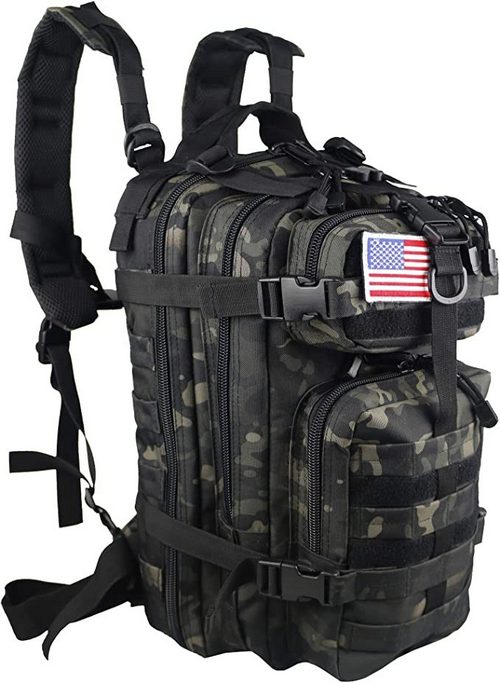 Found my pannier bags - ArmyCamo 30L Tactical Bug Out Bag. Reviews claim it's sturdy, it has a waist strap and shoulder D-rings, and not on sale so the price won't rise by the time I purchase a pair...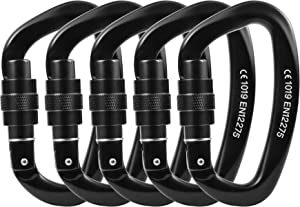 An alternative to using bungees with shoulder D-rings is a set of locking climbing carabiners. The backpack's waist strap around the rack's bottom rail finishes the hookup...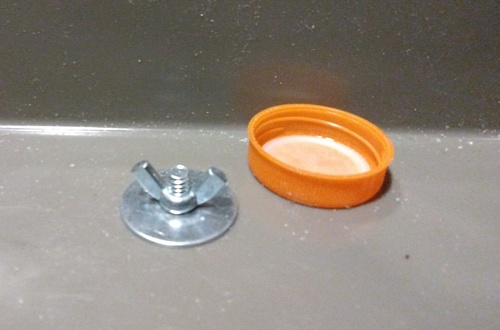 Bike trailer baby step - using Gatorade bottle caps to cover the cargo crate wingnuts...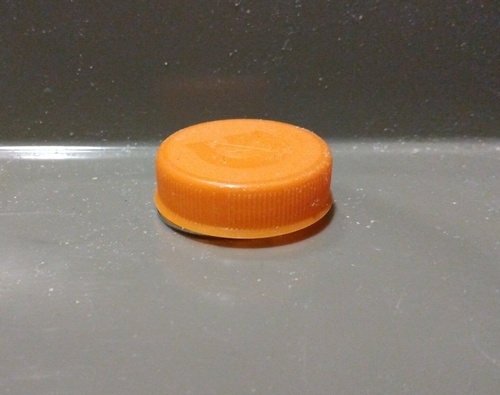 They don't have to perfectly cover the wingnuts, but they'll protect whatever cargo is placed in...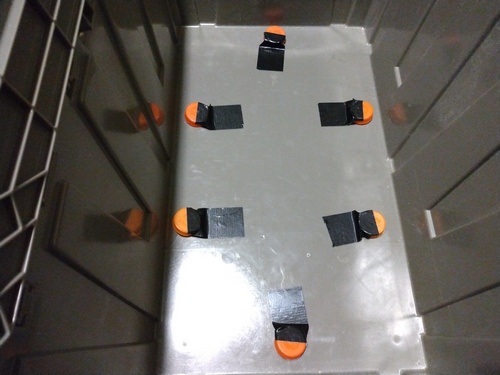 Gorilla tape keeps the caps in place...
Youtube channel for Bike Shop and Travel Vids