(08/15/22)

Considering the two most challenging situations and areas where a road closure would occur is the Central Coast, where parts of Hwy 1 hugs cliffs and mountain passes, where rock or mud slides (with accompanying CalTrans work crews) will cause detours, and the area around Diablo Canyon Nuclear Power Plant. If an earthquake caused the Plant to fail, the fallout would threaten almost 100 miles of coast and turn that section of Hwy 1 and 101 into a potential death trap...

-
NRDC Google map showing the fallout pattern if a Fukushima-style disaster occured at the Diablo Canyon Nuclear Plant on March 11-12 2011...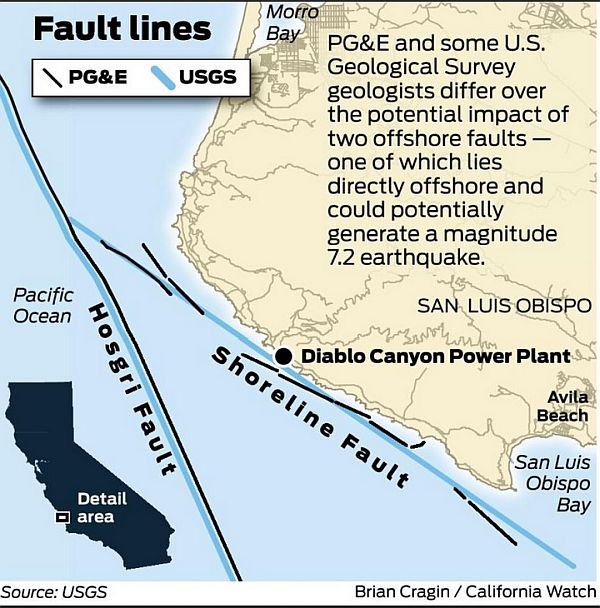 Fault lines near Diablo Canyon Plant, Image: USGS, Brian Cragin/California Watch...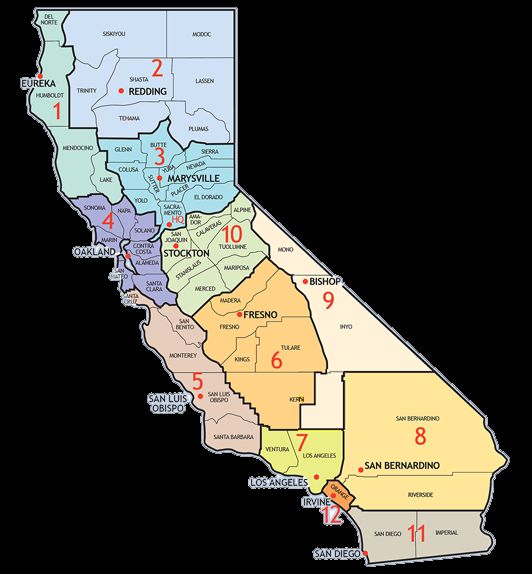 CalTrans state district map. Districr 5 covers the central coast from Santa Cruz to Santa Barbara, where I expect most road closures and detours to occur along Hwy 1...


--------------------


Meanwhile, dental season is pretty much done, just in time for me to come down with a cold that stopped everything for two weeks, but I've mostly recovered and getting back to the tasks in the bike shop..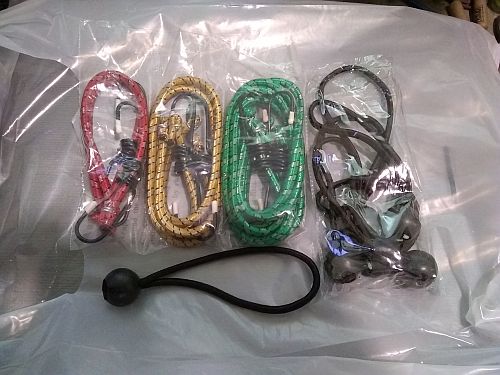 A fresh batch of dollar store bungees for the shop...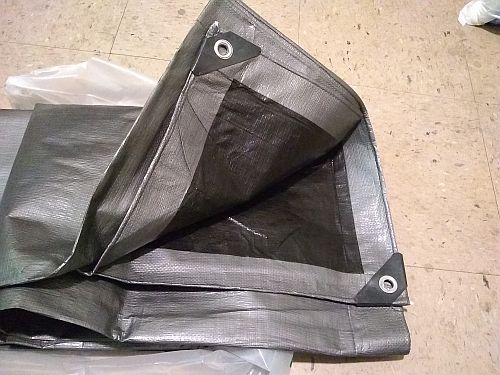 Also, a cheap heavy duty silver/black tarp to make bags for the front cargo racks...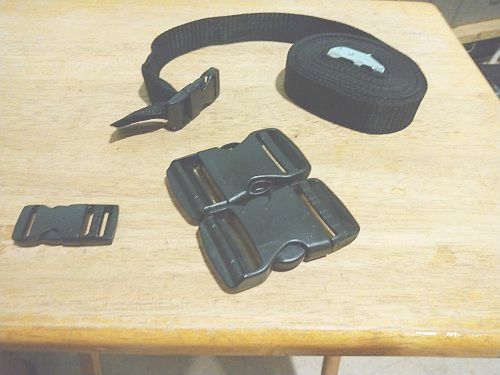 To give the front rack bags a dry bag look, I got two pairs of 1 inch side release buckles and a roll of 1 inch webbing strap. The 2 inch buckles are spares for future use...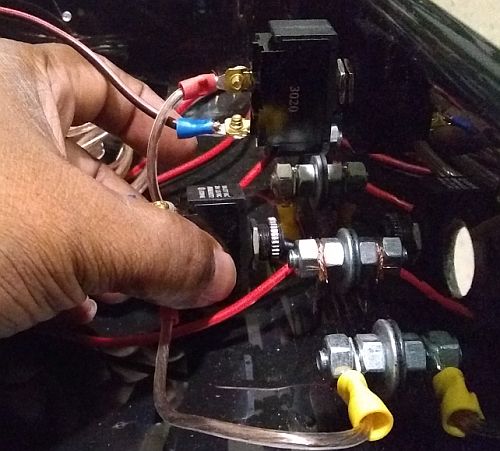 Checking the case and switches to confirm that there is enough room to stack the A battery cut-off above the B switch...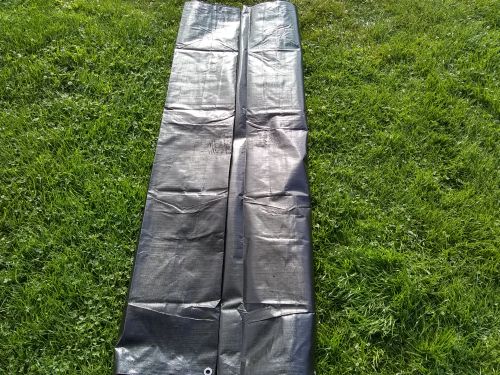 On Mon 8/8 I took the ground tarp up to the park to roll it. On the grass, it makes a seemingly tiny tent floor...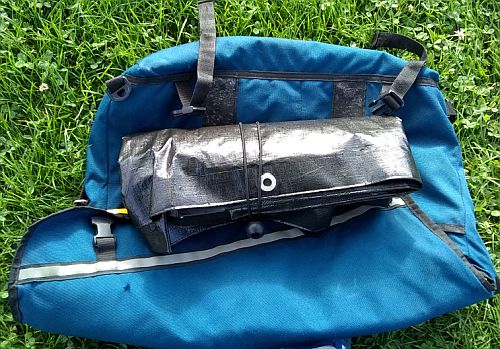 The finished roll will easily fit in a front rack bag, but what else can go with it is the question...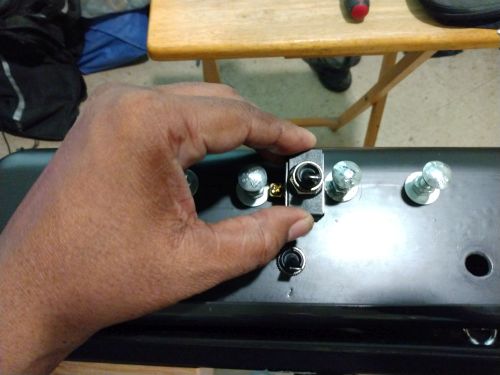 The A battery cut-off switch stacked above the B switch, a bit off center to accomodate the terminals...

-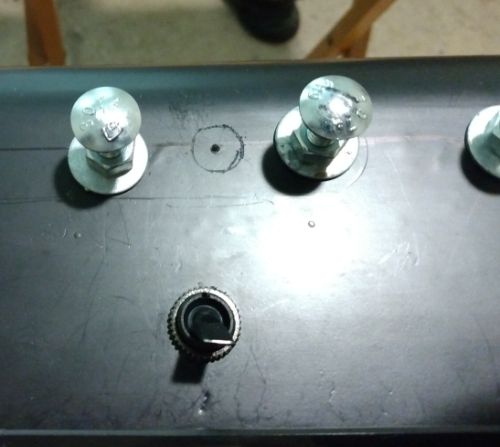 The hole roughly scored for drilling. Those two terminals will be insulated with electrical tape...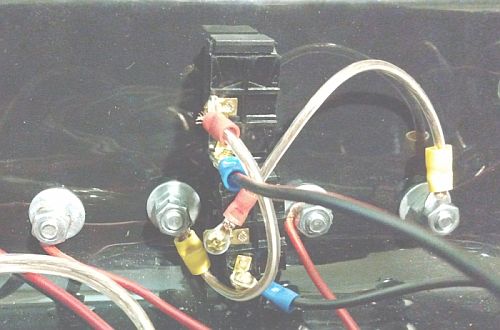 After drilling the new hole, the A cut-off switch is installed...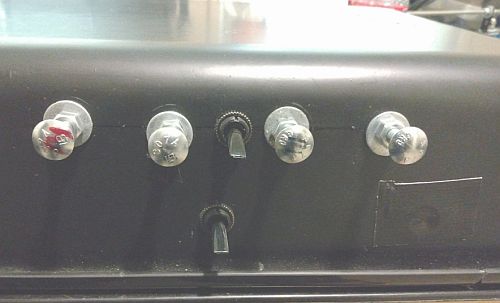 Tne battery box case with both switches mounted between the batteries and the old hole double patched...
Youtube channel for Bike Shop and Travel Vids