(07/03/17)
Ok, new month with just two updates...
After dusting the stone's foot and wetting the utility tray surface, I set the piece down and slid it around, let it scratch the wood surface a bit. I tagged the wet contact points with the lumber pencil and covered them with tape. Now I can finish up the final work on the foot...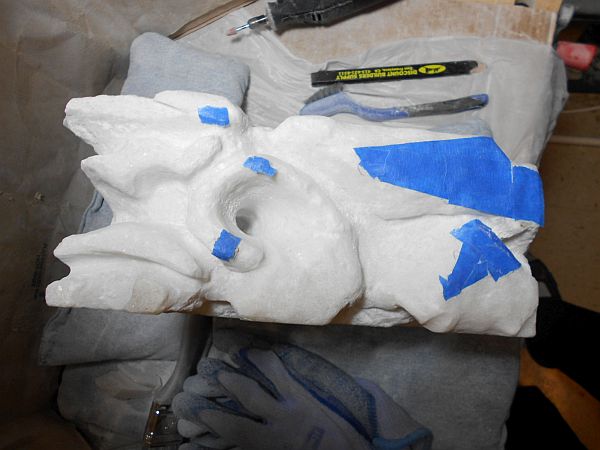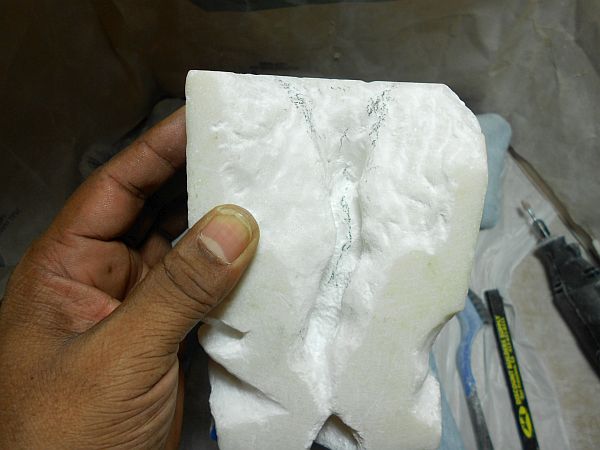 I've gotten this far with the rear element, won't make the channel any deeper. The rest of the stone is slowly catching up, but the marble is definitely on second base...
(08/01/17)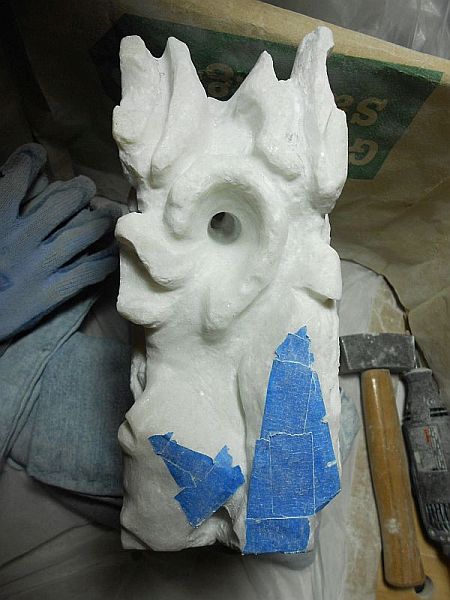 Ok, documenting the work so far after the past couple weeks' work... The foot is almost done around the contact points, and the floating front part is getting there...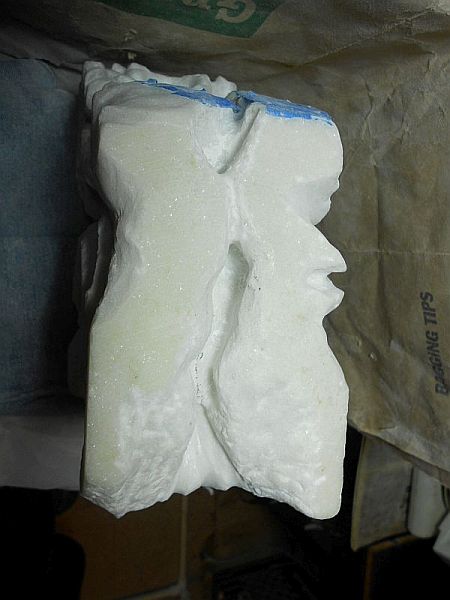 ...The back, upside down, and a little bit deeper...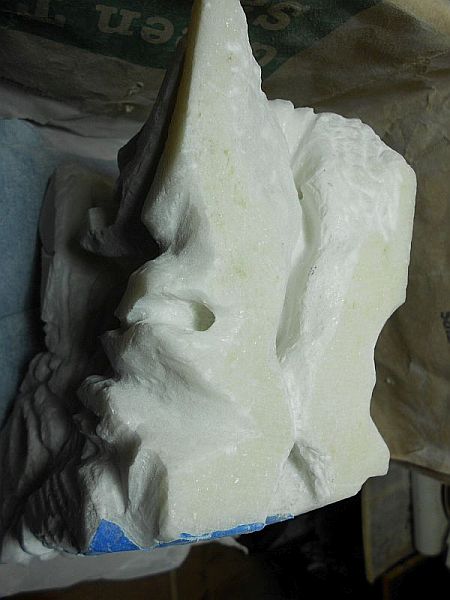 ...and right side up. The two flat planes can take some contouring...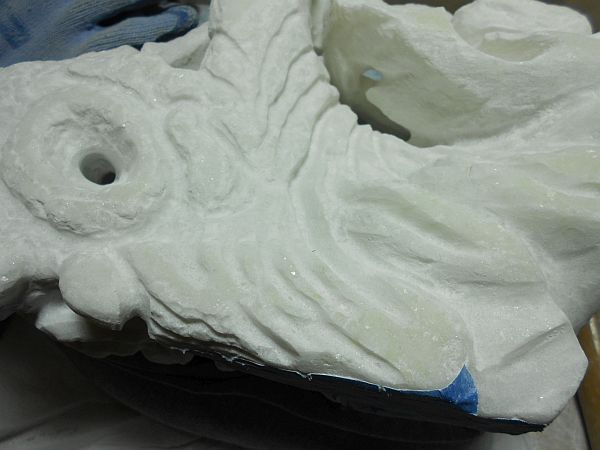 This part of the 'left' side is ready for refining...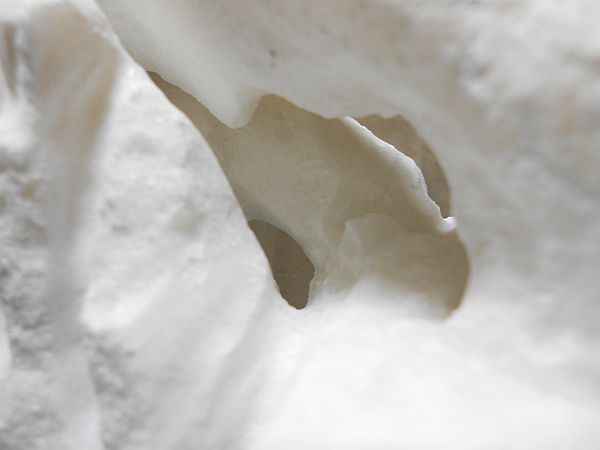 Close up and through...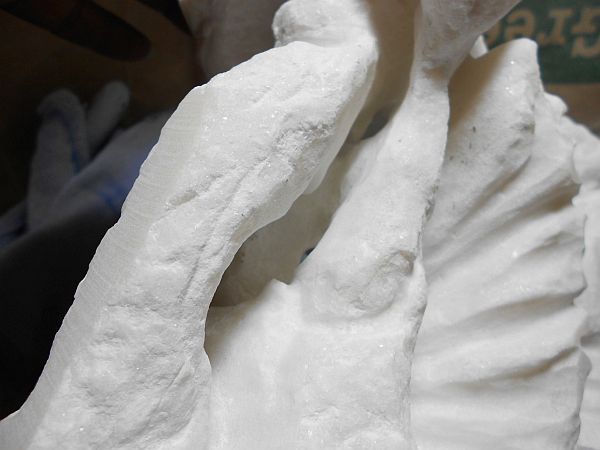 The view from the other side...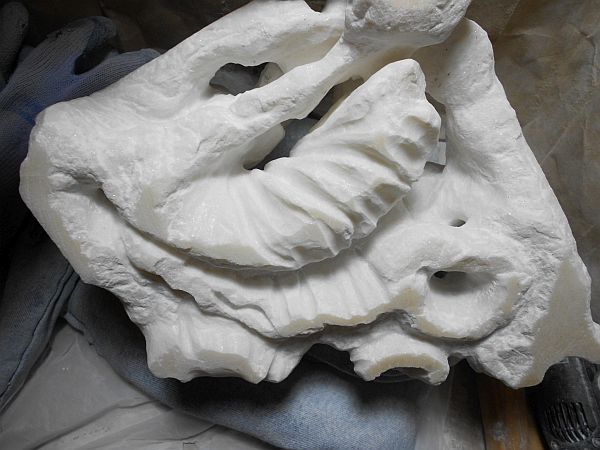 This side is starting to shape up...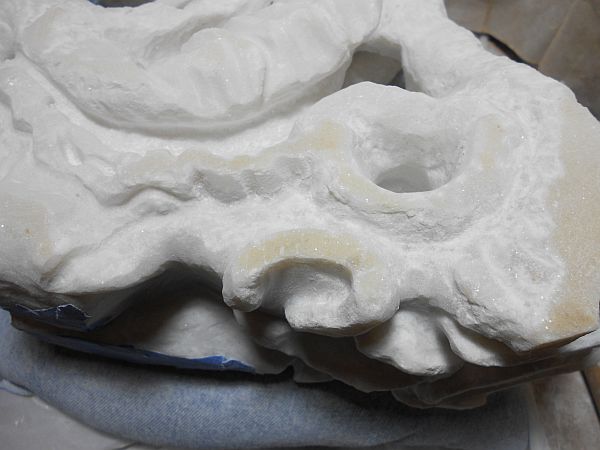 I'm thinking of sitting the stone on a reflective non-skid base to let you see under it without picking it up...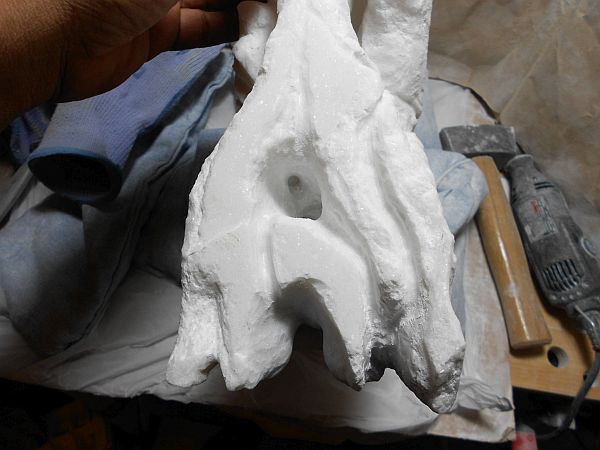 The front end is a lot clearer to me now as to where the elements want to go...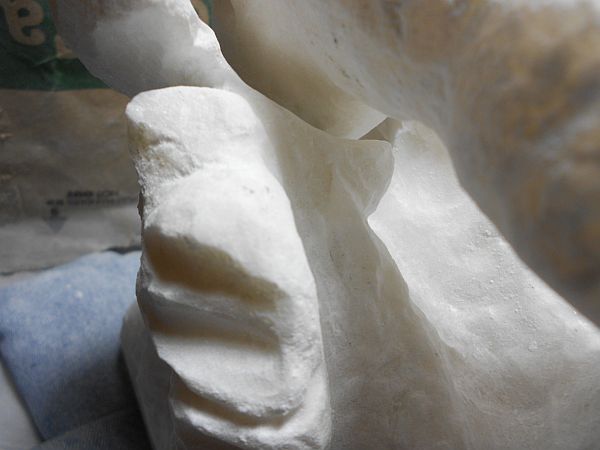 Close up along the lower arch...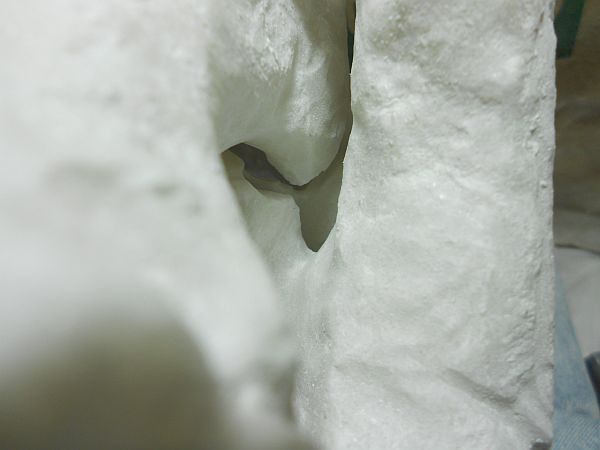 The other side view and the load-bearing upper arch....
(08/22/17)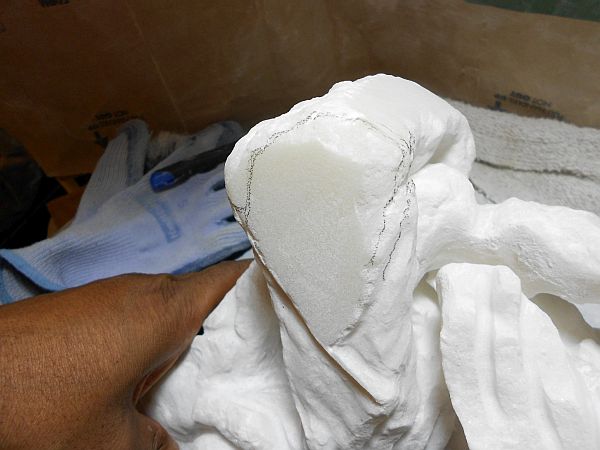 Ok, today's documenting pics are on the final untouched big upper arch, now that the design elements have come into focus...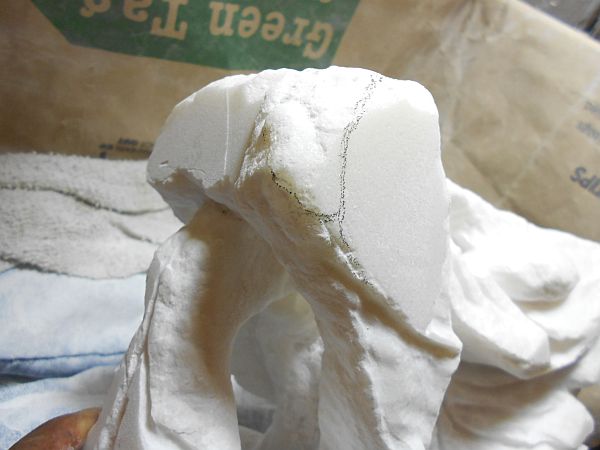 ...The lower arch will have contoured grooves, so the upper arch will sport contoured ridges...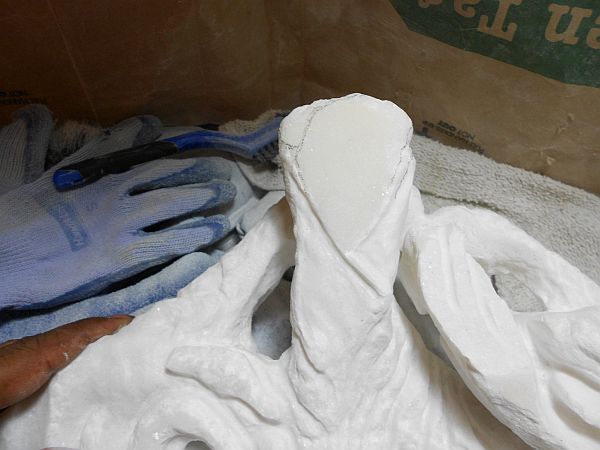 ...not too deep; don't want them popping off from handling...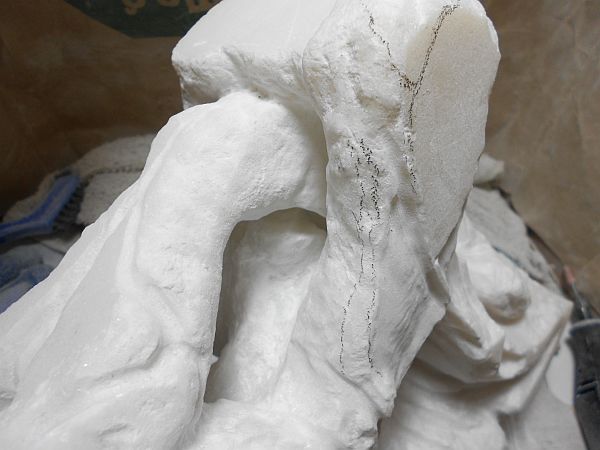 This much was done last week before getting back to the podzine...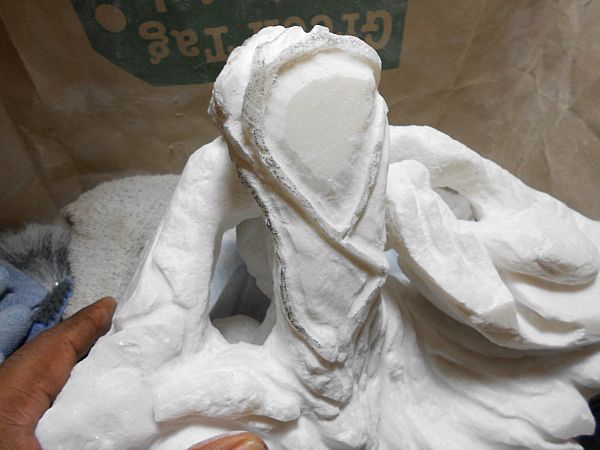 After the show on Monday I returned to defining the elements...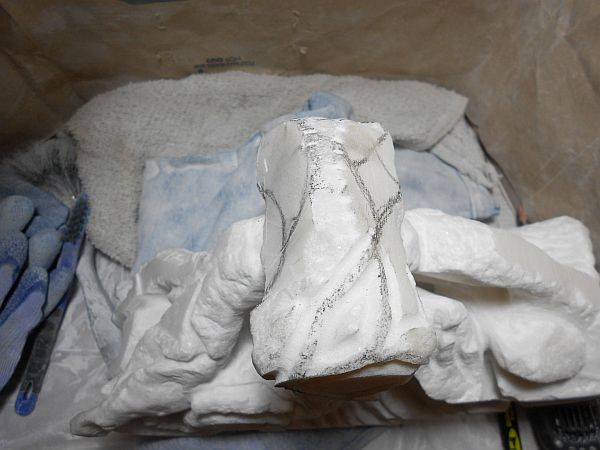 ...and extrapolating the ridges across the span with the lumber pencil...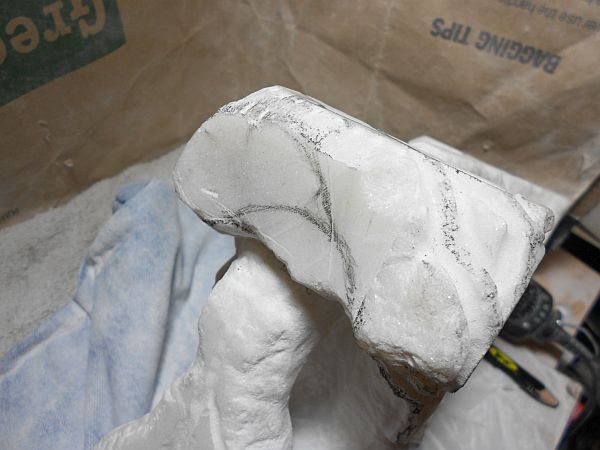 Etc...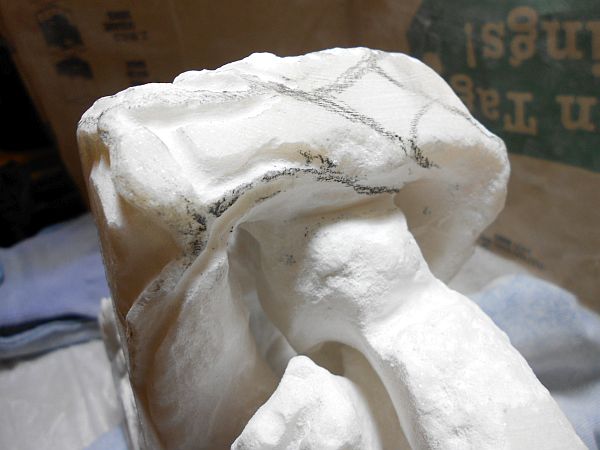 The ridge lines going under to interact with the lower arch...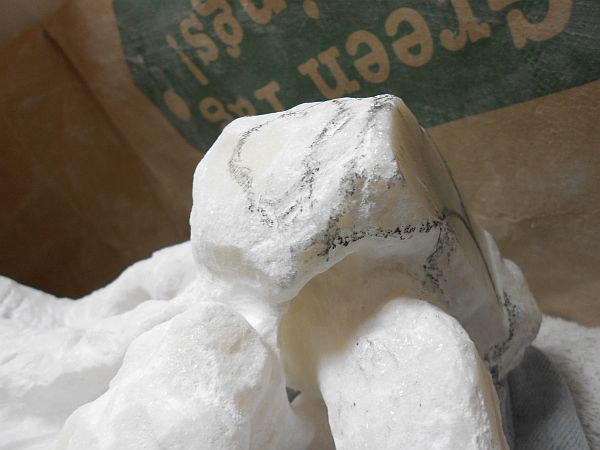 This side of the arch will be baby steps...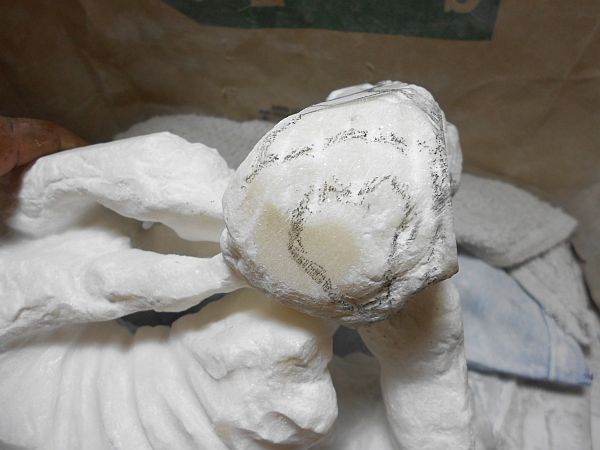 With much worked out, the grooves in the lower arch will come into focus. The sides and the base are coming along as well, but I'll take all-around pics after freeing up all the ridges...
(08/25/17)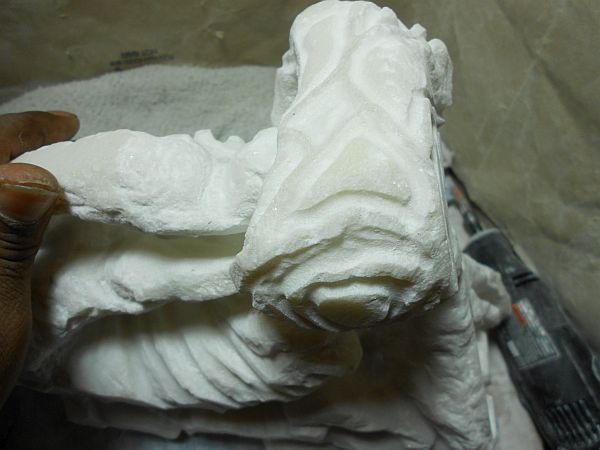 Finished the upper arch element on top and around...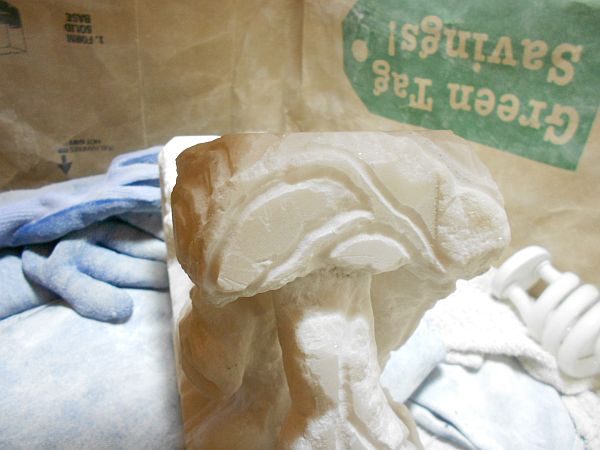 The front of the span...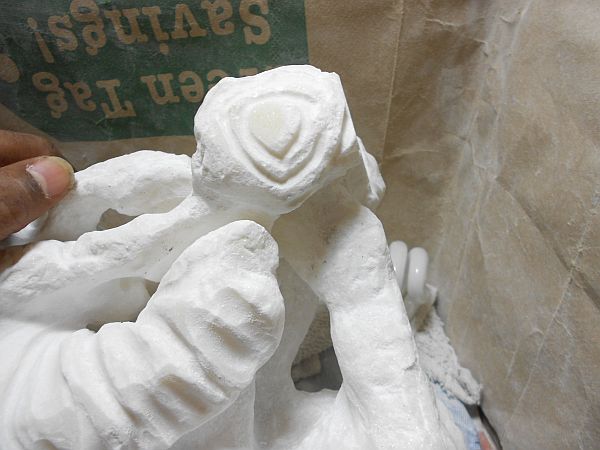 The lower arch and the cramped inner space is the next raw area to be fleshed out. Even then separating the arches will be the LAST roughing out and refining. It's taken 11 months to get to this point...