(10/10/17)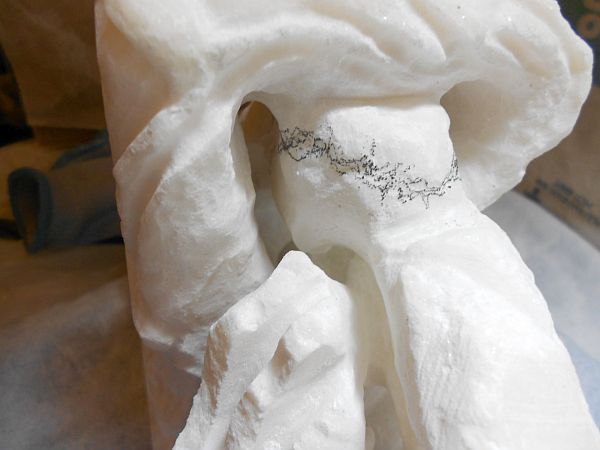 There's a number of deadly fires around and in the Napa area that some are speculating might be arson, just the latest layer of the global chaos this year; at times, I work on this marble just to distract myself. Anyway, some of these pics are obviously from last month...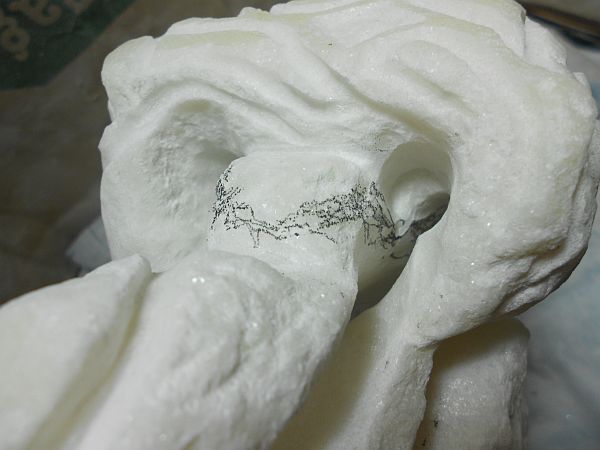 ...when I started work on the upper and lower arches...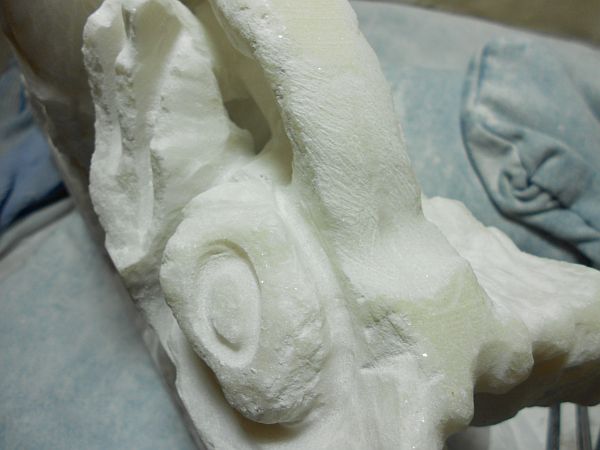 ...This was half dremel & half rifflers. The two floating elements on the left are still coming into focus...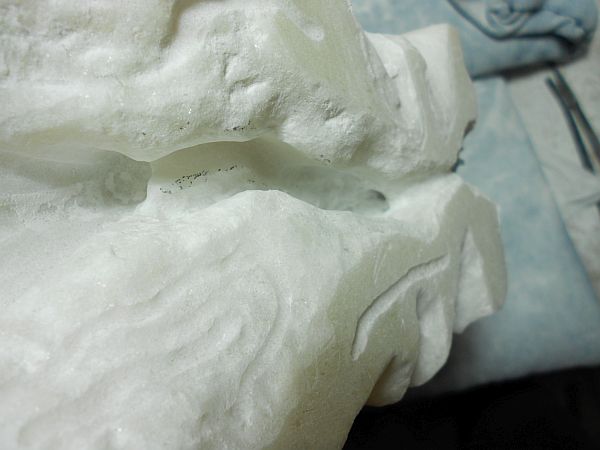 The flat plane in the back, before...
...with the hole finally open to start shaping the bridge...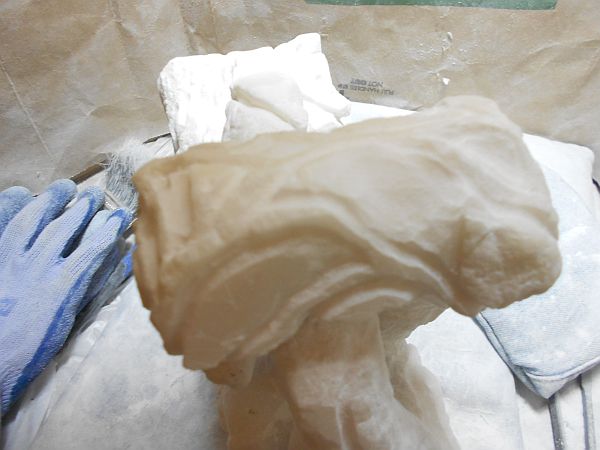 The upper arch is coming along...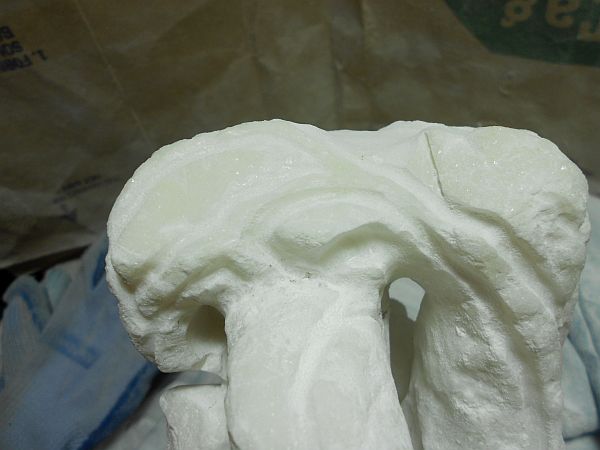 The lower arch in front will take more time...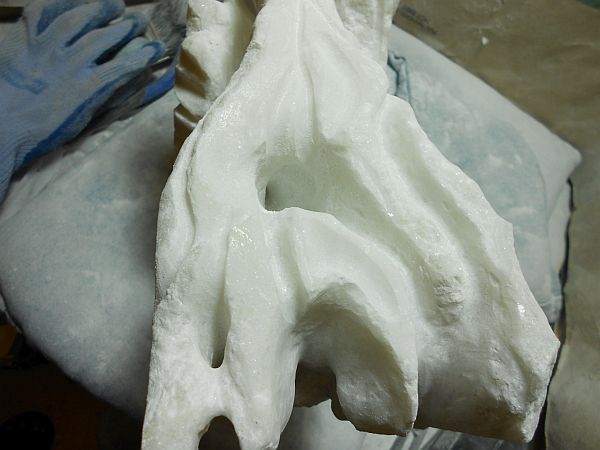 Just starting to contour the front side of these front legs...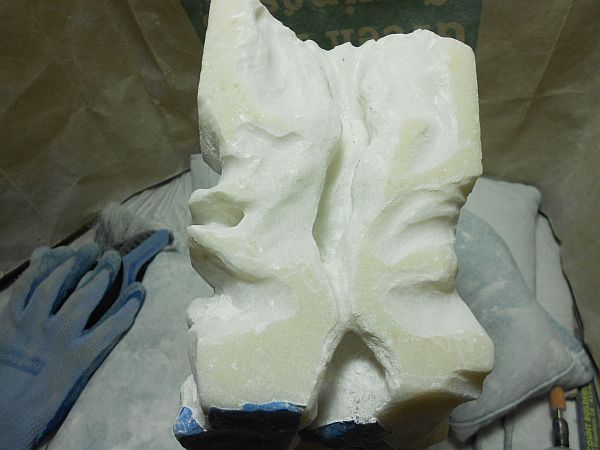 ...The back side with a bit of contour...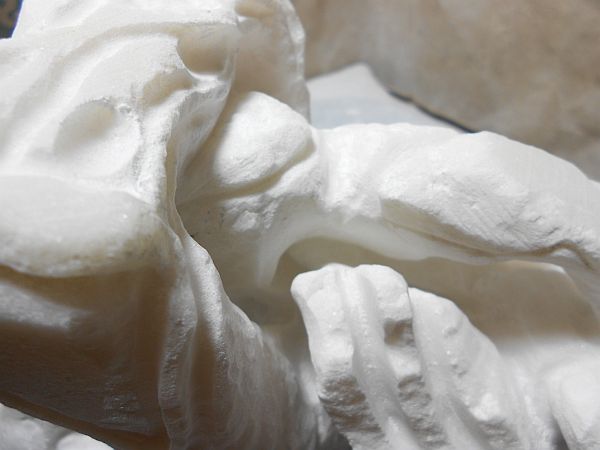 This part of the upper arch is still a bit fuzzy....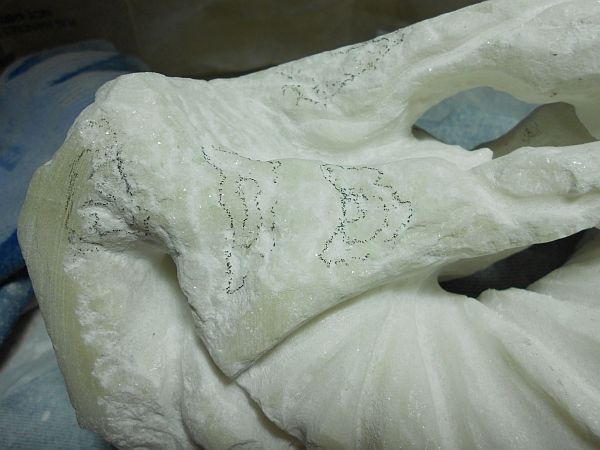 This area went too long without any action....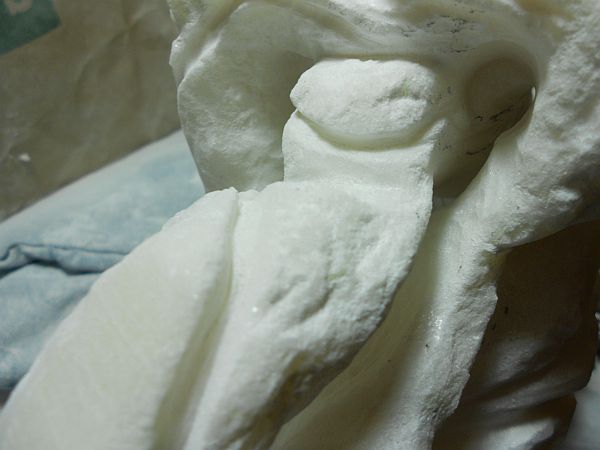 Another angle on the upper arch. There's a ridge from the upper that will go underneath from this side. Maybe it'll make the split easier...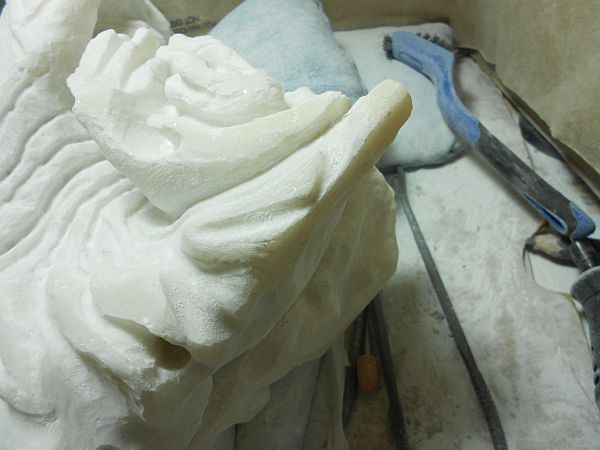 These last few are from today: contouring that back corner with a riffler first before using the dremel...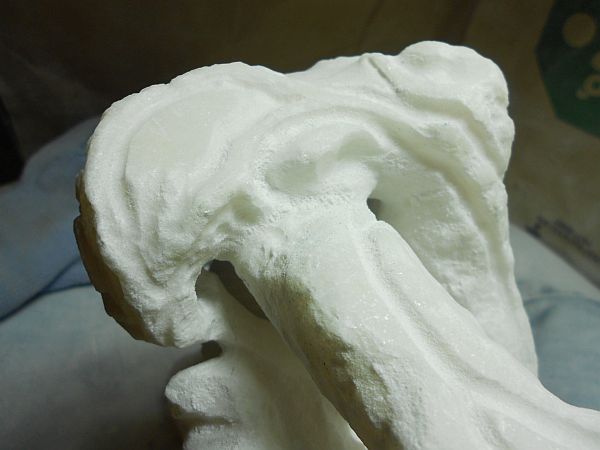 A bit more work extending that ridge between the arches...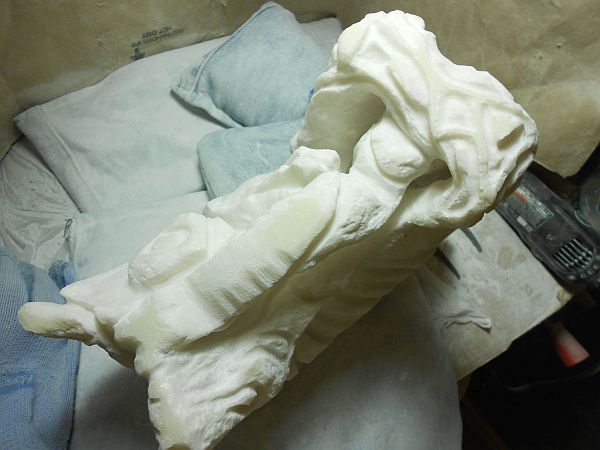 A birds-eye view. Using the rifflers is much better than a chisel at this point - the stone acts like a somewhat harder alabaster, so the going is a bit slower, but steady. The other big advantage is that I have to stand using hammer and chisel, while I can sit with the rifflers...