(11/09/17)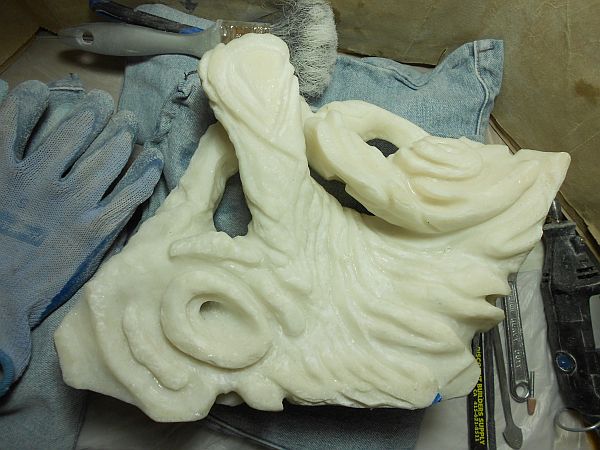 I've been deep in the podcast for the past month and didn't work on the stone at all for almost a week until a couple days ago. So far I'm at least a year into this piece and not sure I'll be finished with it by New Year's. Anyway, I put in a few hours on it this week and today I cleaned the Matchbox Studio of all the marble dust still lingering, and washed the stone for latest pictures...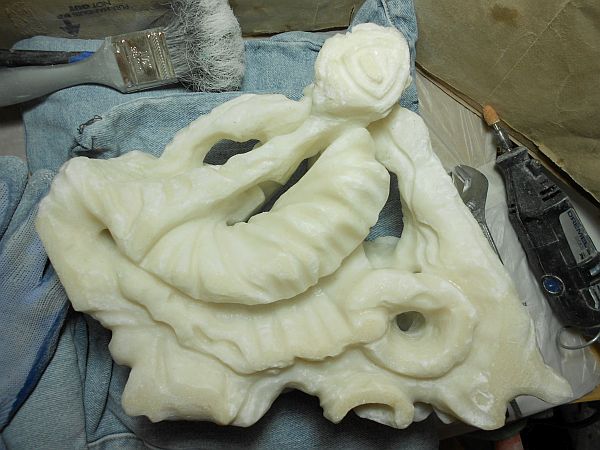 It may not look it, but there are many small scattered refinements all over to get everything past the chisel/dremel stage...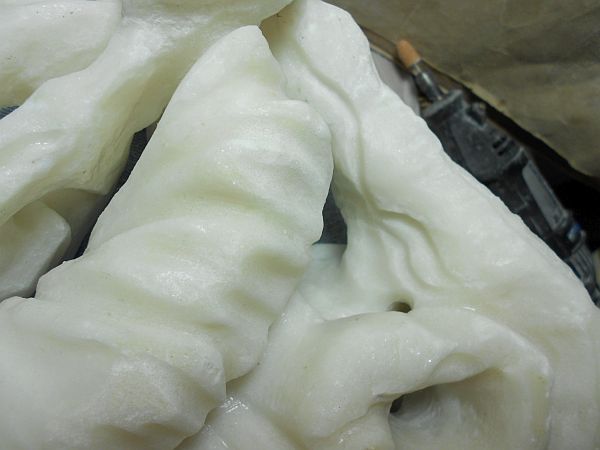 The inside areas addressed by a larger dremel bit to get at the remaining chisel-marked features...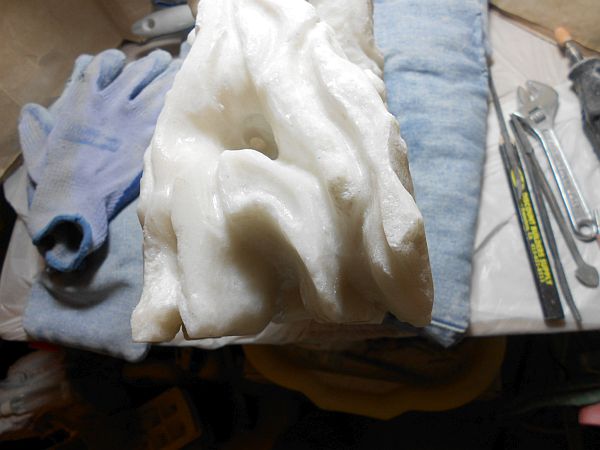 The front flying elements are coming along, but I'm not gonna finish this part just yet while while it still has to bear weight propped on the sandbags as I work on the back...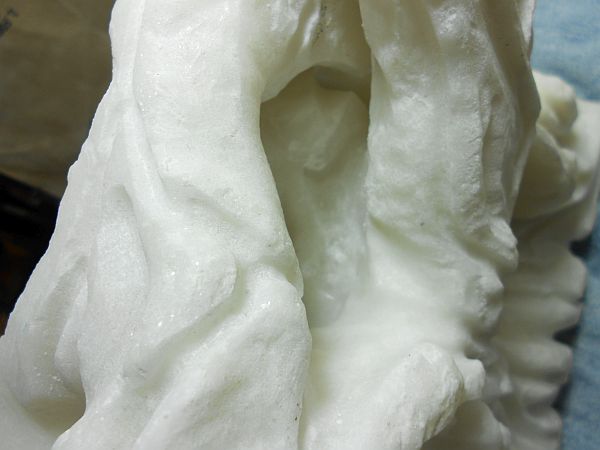 The deep interior elements are the last part with chisel marks; I'll have to switch from the dremel to the skinny flexshaft tool to get in there...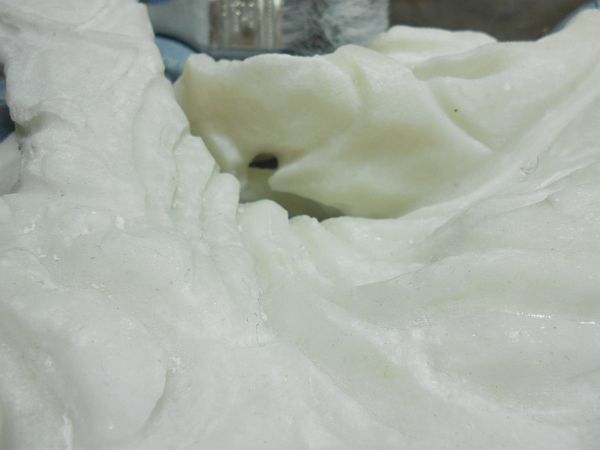 The underside elements are coming clear...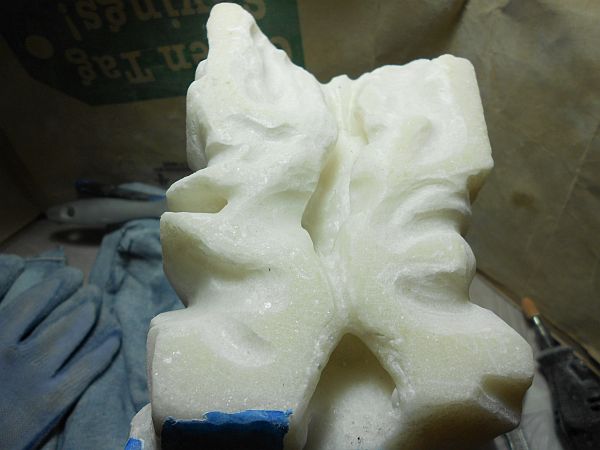 The plane of the back is still too uniform, but the undulations are helping...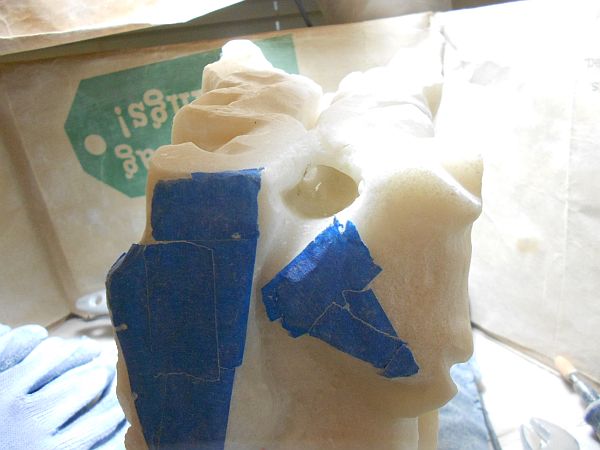 the plane's flatness is still apparent from this angle, but the cavern is coming along...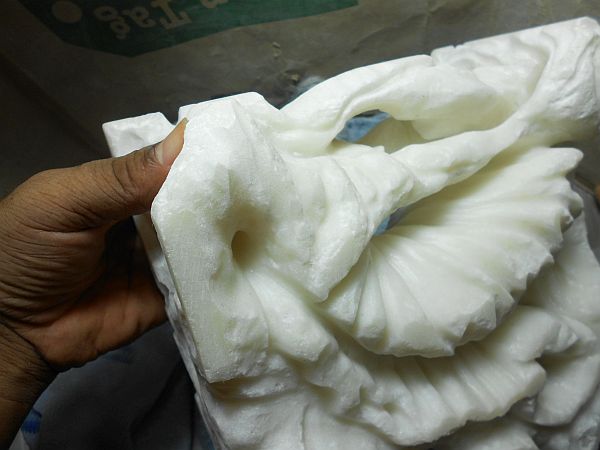 ...This back corner is the last external raw chiseled area, but I have an idea for further contouring. The flat plane is even more painfully obvious...
(07/25/18)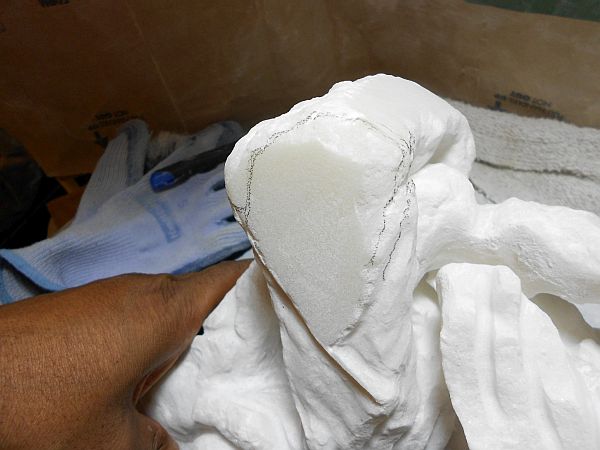 Ok, today's documenting pics are on the final untouched big upper arch, now that the design elements have come into focus...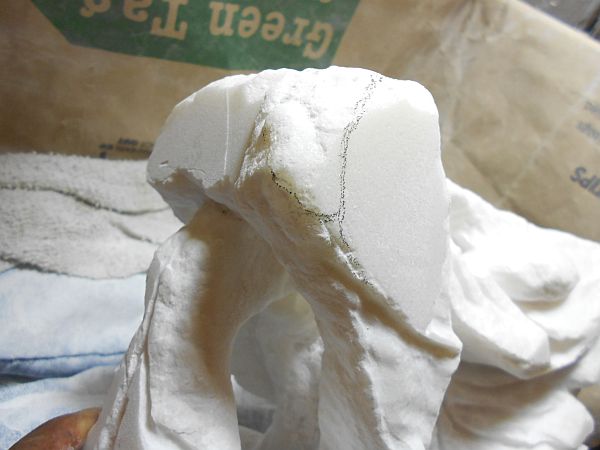 ...The lower arch will have contoured grooves, so the upper arch will sport contoured ridges...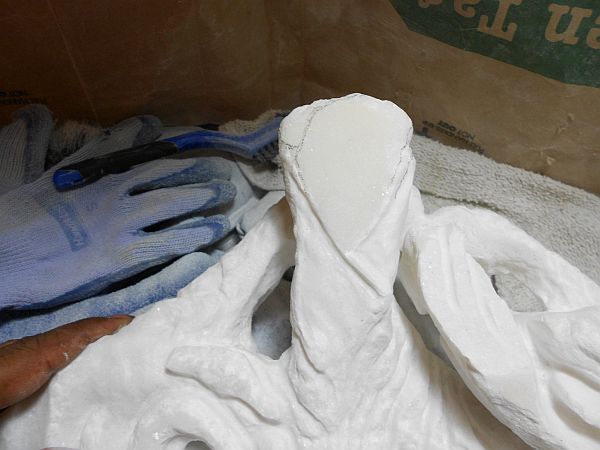 ...not too deep; don't want them popping off from handling...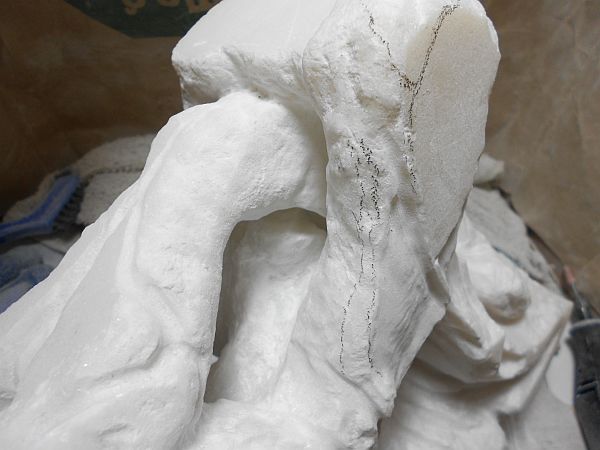 This much was done last week before getting back to the podzine...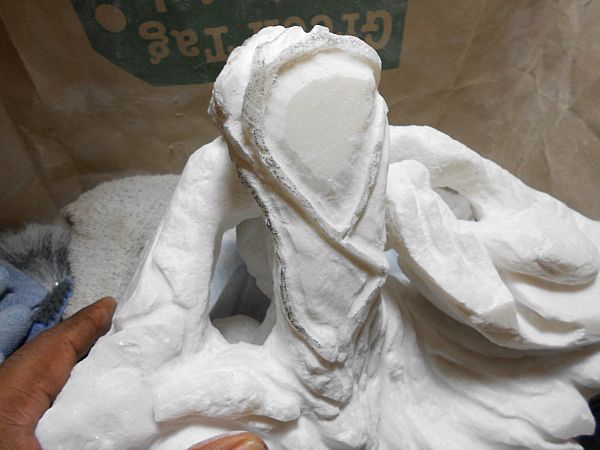 After the show on Monday I returned to defining the elements...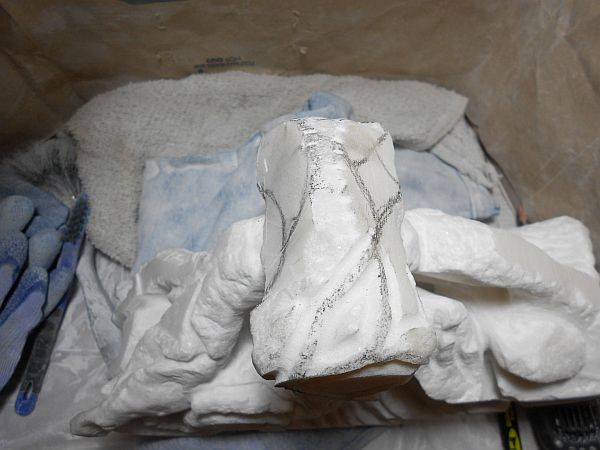 ...and extrapolating the ridges across the span with the lumber pencil...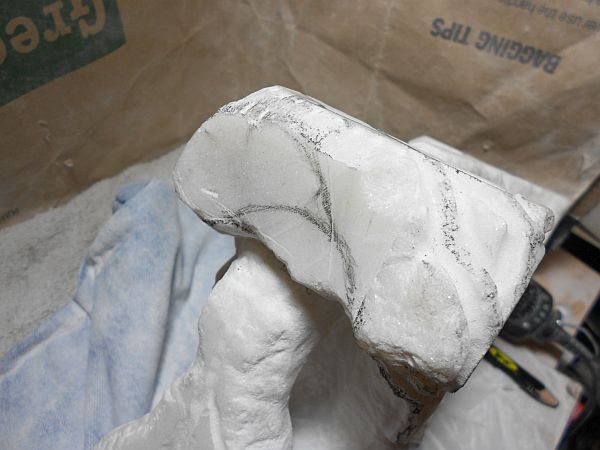 (08/08/18)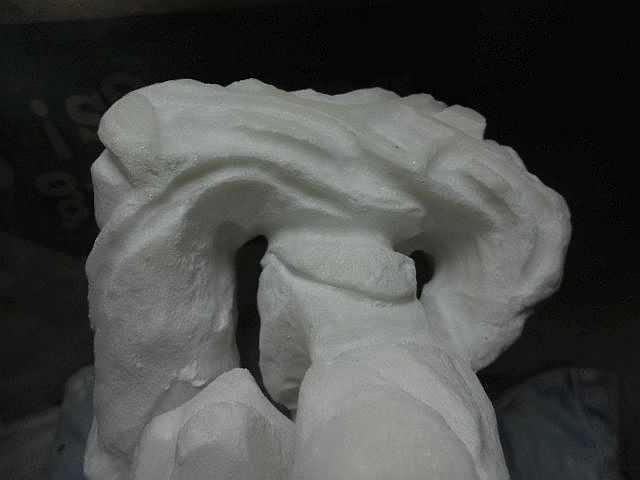 Ok, it's been long enough for just concentrating on the anti P-Grabby podcast, and that unfreed arch was irritating, so on the last week of July I spent about an hour each day with the dremel, until my back started barking...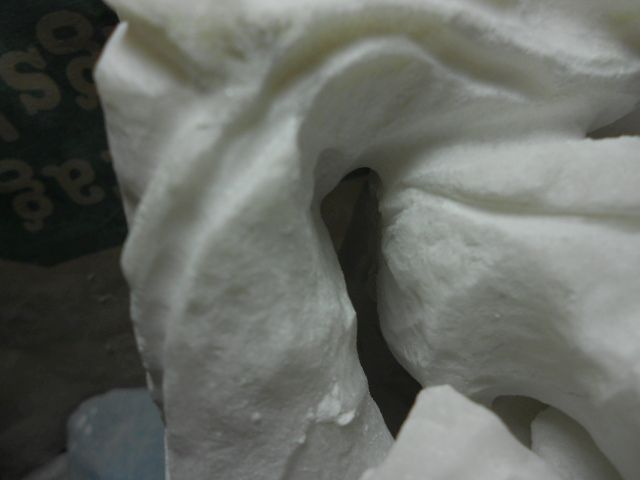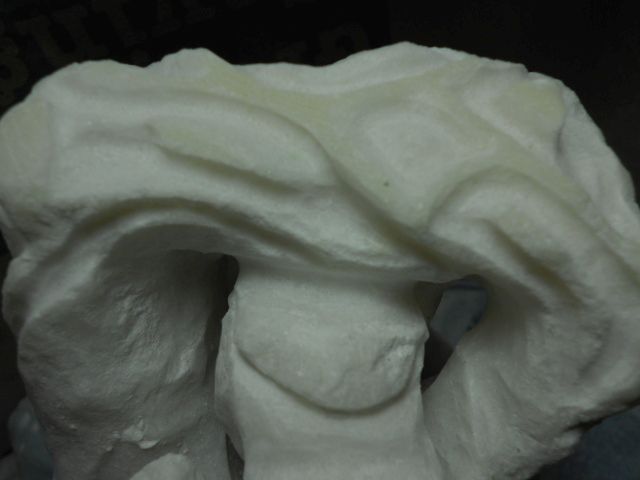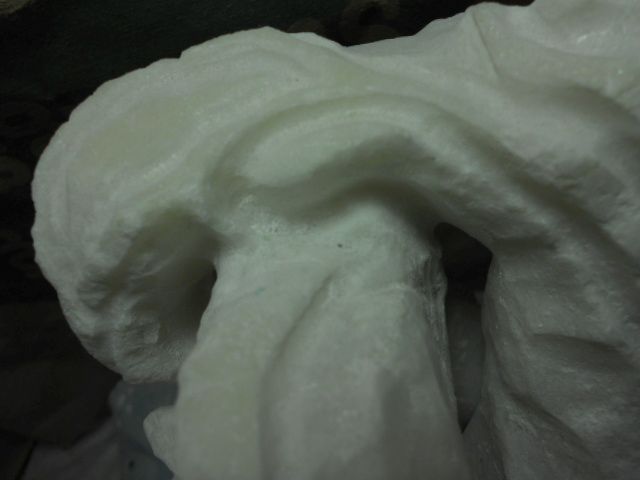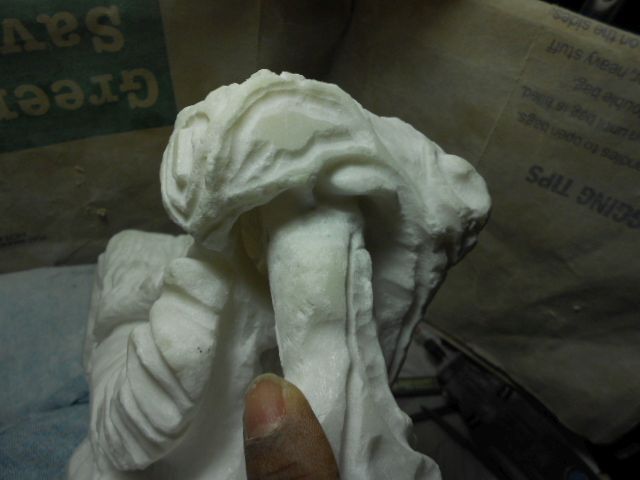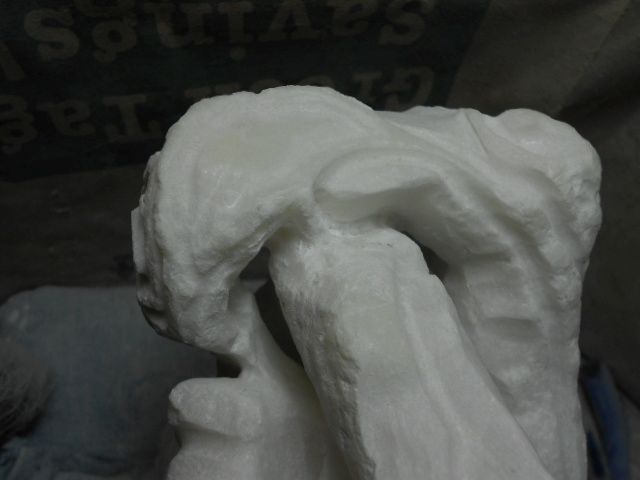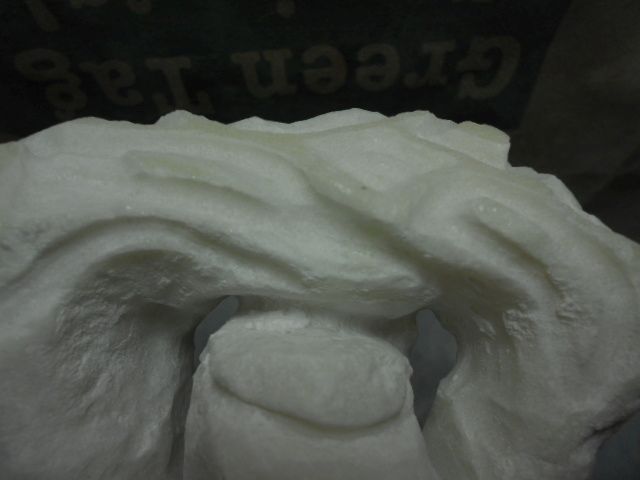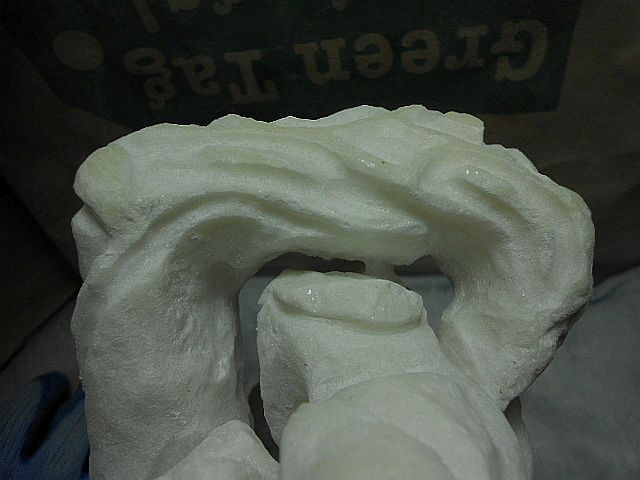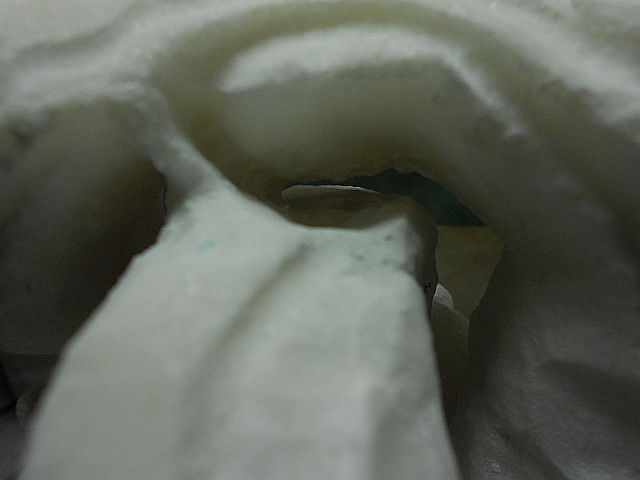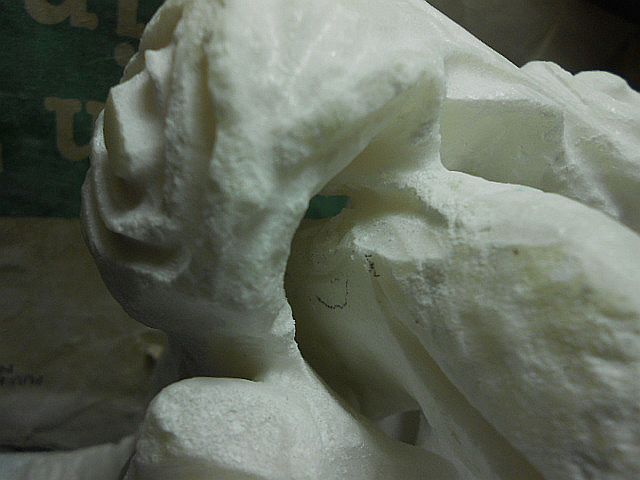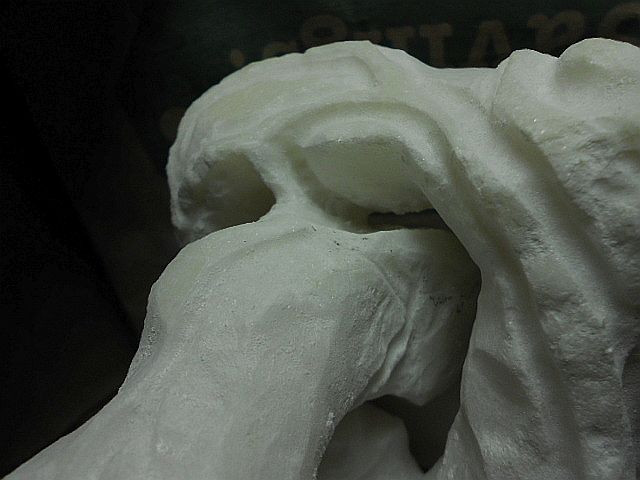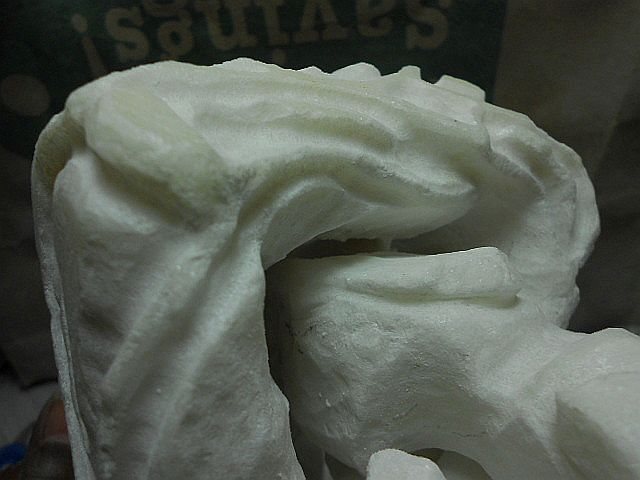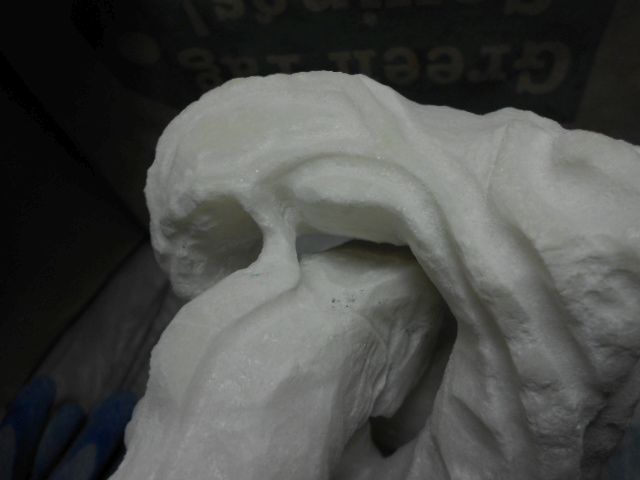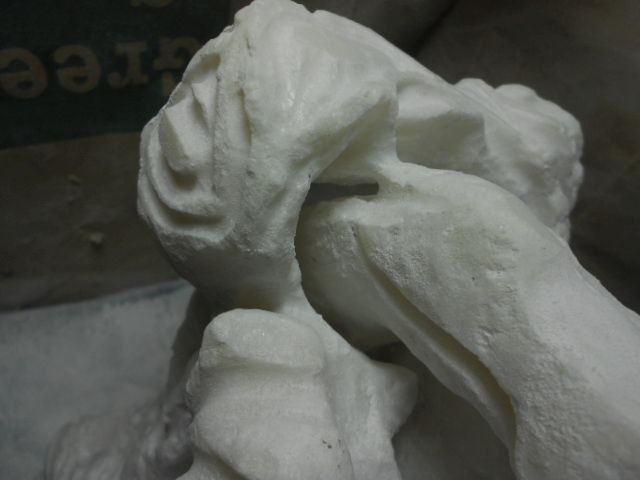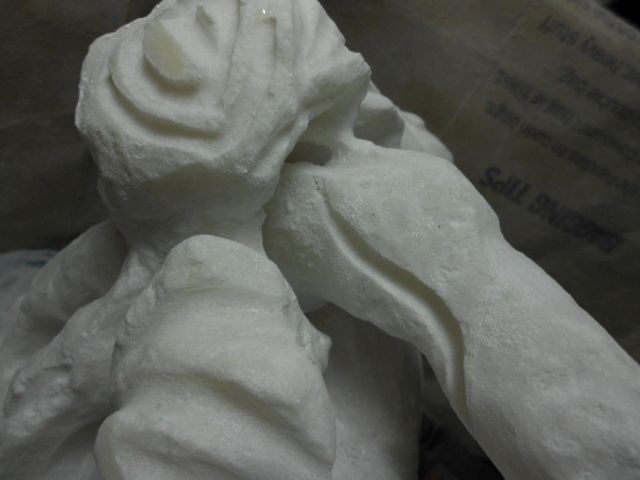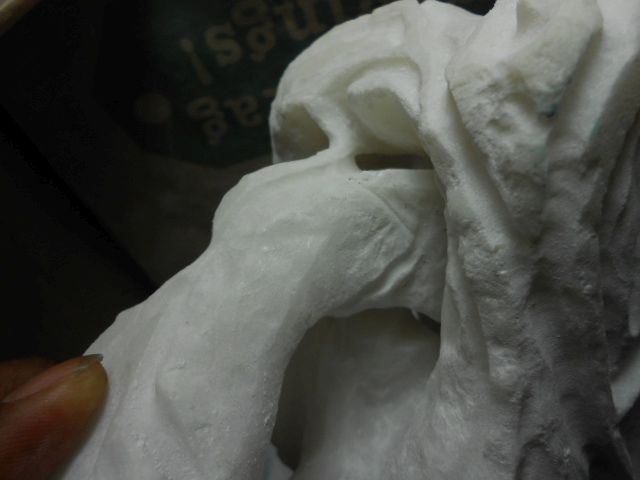 I did plan to separate the arches, but this element should add a bit of tension...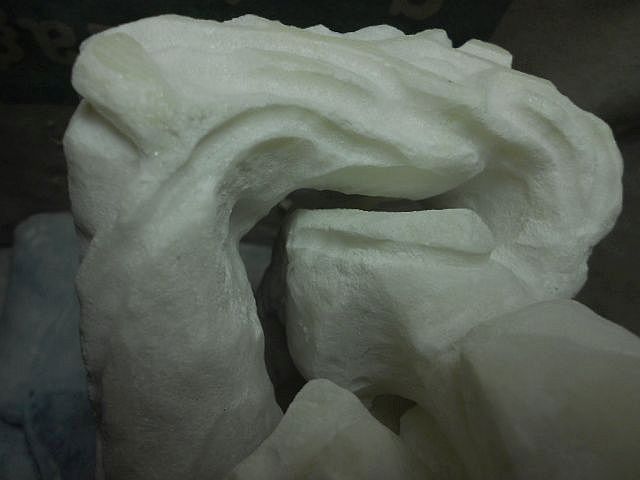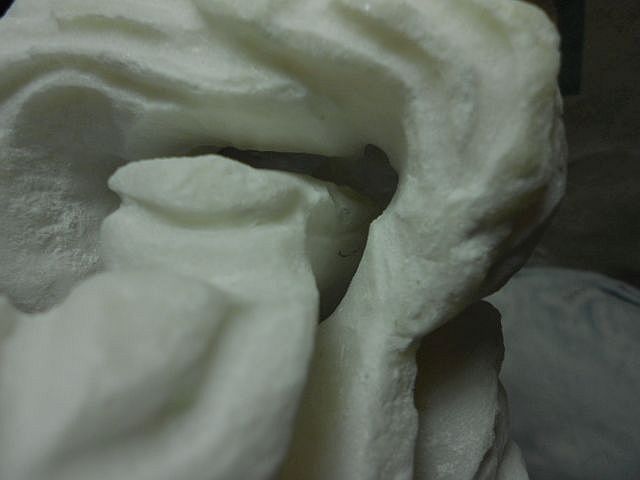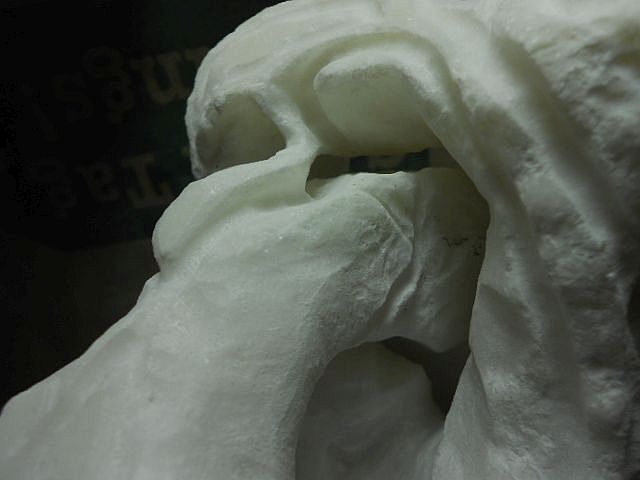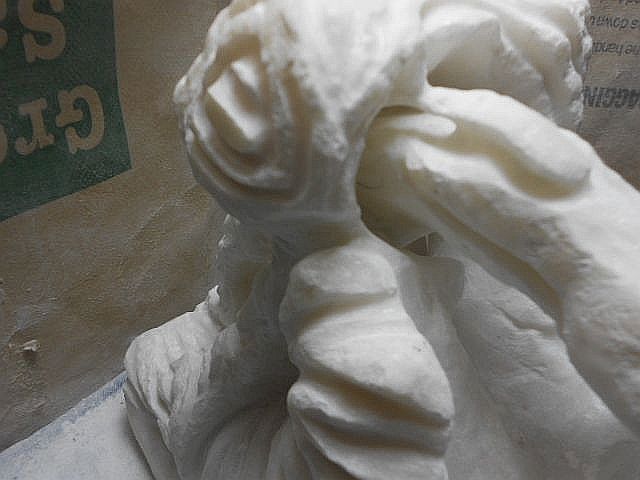 This is current. There's enough clearance to start extending the design to the lower arch as the upper arch can start being refined - after I check the bottom one last time and refine it first...